Gypsy moth quarantine lifted for Minneapolis' Lowry Hill neighborhood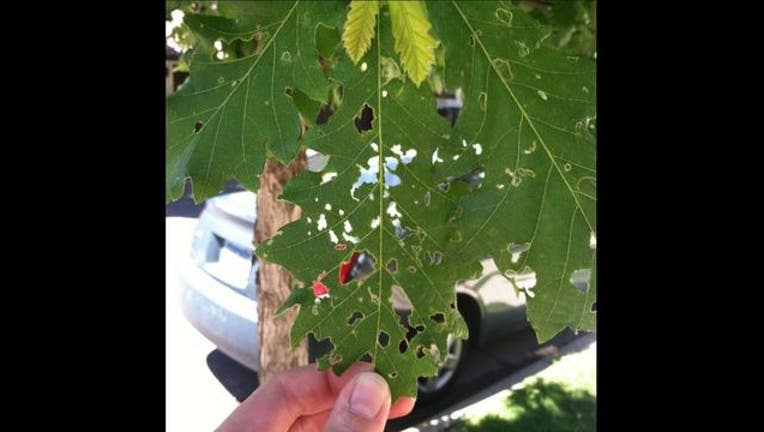 article
MINNEAPOLIS (KMSP) - Minneapolis' Lowry Hill neighborhood is no longer under a temporary quarantine to stop an infestation of gypsy moths in the area. 
Last July, the Minnesota Department of Agriculture placed a quarantine on the area after staff found thousands of gypsy moth caterpillars had already started defoliating trees in the neighborhood. The quarantine covered the area from Mt. Curve Avenue to Franklin Avenue West and from Irving Avenue South to Dupont Avenue South. 
Gypsy moths feed on over 300 different types of trees and shrubs. If present in large numbers, they can defoliate large sections of forest, causing millions of dollars in damage. People can unintentionally spread gypsy moths by transporting firewood or other items on which the moths have laid their eggs.  
The MDA treated the area for gypsy moths three times in May, using low-flying planes to spray an EPA-bacterium over the affected area. 
With the quarantine lifted, trees may be pruned and all branches and woody material can be once again be disposed of through the city's yard waste collection.  
MDA staff will continue to monitor the area this summer using traps to determine the effectiveness of the treatment.