Fire breaks out at St. Paul scrap metal processing center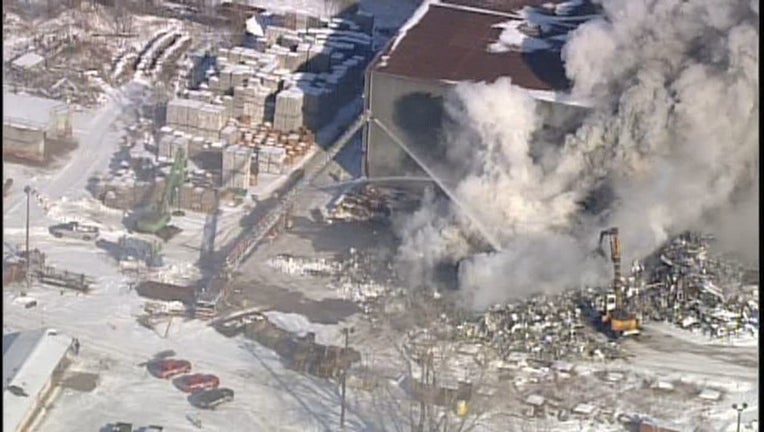 article
ST. PAUL, Minn. (FOX 9) - Firefighters responded to a fire at a St. Paul scrap metal processing facility Monday afternoon after a debris pile ignited, according to St. Paul Fire Captain Roy Mokosso.
Mokosso says the fire happened outside and there was no structural damage to AMG Resources or injuries to staff.
While crews battled the fire amid frigid temperatures, the majority of the fire has been knocked down. Firefighters are working to pull apart the debris pile and put out any hot spots to prevent the fire from reigniting.
The cause of the fire remains under investigation.