Family injured after car collides with moose in northern Minnesota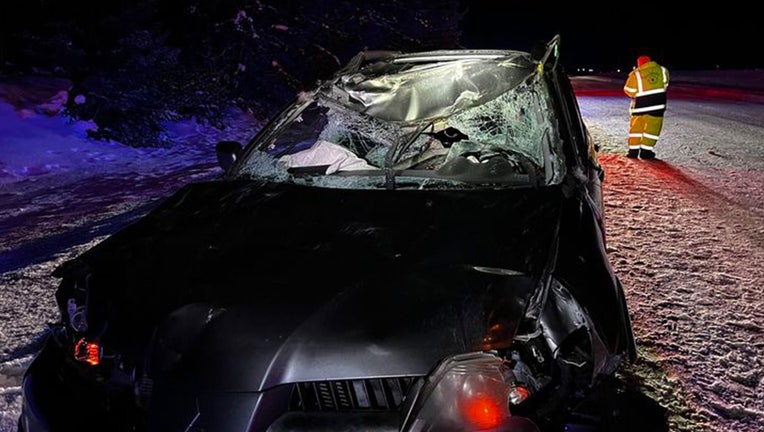 article
ST LOUIS COUNTY, Minn. (FOX 9) - A Minnesota family suffered minor injuries after crashing into a moose in St. Louis County on Tuesday. 
The family of three was driving on US-53 west of Melrude, located about 45 miles north of Duluth, when their SUV hit a moose. The family suffered minor injuries from the collision. The young bull moose did not survive, according to the St. Louis County Rescue Squad. 
A photo of the SUV shows severe damage to the front windshield and the left front bumper area. The roof of the SUV appears partially caved in, and the airbags deployed. 
The moose is Minnesota's largest wild animal. They have rather bad eyesight and rely heavily on their sense of smell and hearing, according to the Minnesota Department of Natural Resources. On average, an adult bull is six feet tall and can weigh as much as 1,400 pounds. When they're born, moose weigh an average of 30 pounds and quickly grow to 300-400 pounds in just a few months, according to the New York Department of Environmental Conservation. 
Sheriff's Deputies, MSP Troopers, Ellsburg Fire-Rescue and Virginia Ambulance assisted in the crash.