Explosion impacts school start for Minnehaha Academy Upper School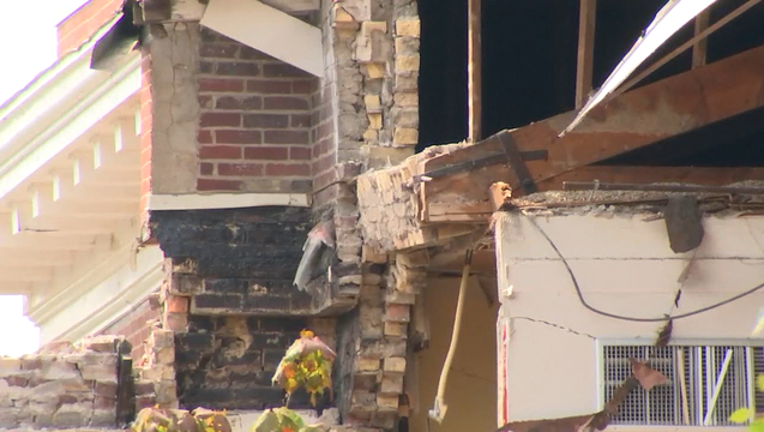 MINNEAPOLIS (KMSP) - The first day of school for the Minnehaha Academy Upper School will be pushed back into September after a deadly natural gas explosion heavily damaged the building, according to an email from the school president sent to students' parents.
In the email, President Donna Harris states the Upper School will likely start on Tuesday, September 5. The orientation days and start days for the Lower and Middle School, however, will not change. The school's academic calendar may be adjusted later to make up for the missed school days.
"Many agencies are involved in the assessment of the Upper School building to determine its structural soundness," wrote Harris. "We don't know how long this assessment will take, but we are actively considering viable solutions to ensure we are able to provide academic programming for our Upper School students."
The athletic schedule for the Upper School will not change, with fall sports beginning as planned on August 14.
Crisis counselors will be available at the Lower School campus on Friday from 1 p.m. to 2 p.m. They will also be available on Monday from 9 a.m. to 12 p.m. and continue to help as needed.
Two school staff members died in the explosion. The school's soccer coach is still in critical condition at Hennepin County Medical Center.