Ellison joins lawsuit challenging gag rule imposed on Title X grantees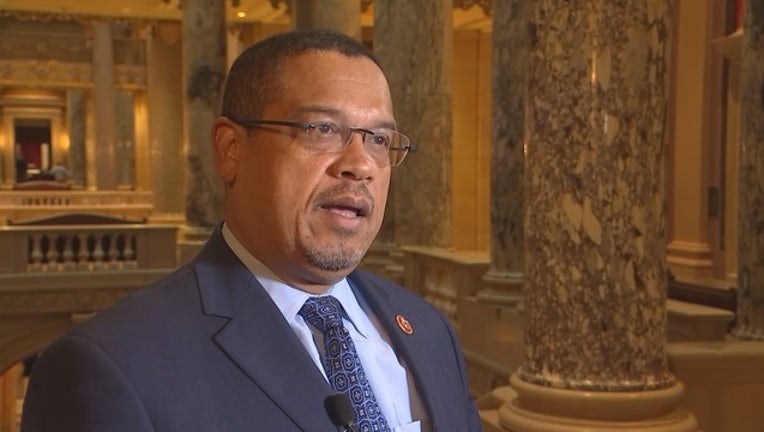 (FOX 9) - Minnesota Attorney General Keith Ellison announced Tuesday he has joined a multistate lawsuit challenging a gag rule that the Trump Administration imposed on grantees of Title X family-planning funds.
Enacted in 1970, Title X is a federal grant program focused on providing family planning and related preventative health services to low-income people. 
On Monday, the Trump Administration published a final rule that imposes a gag rule on Title X providers by prohibiting most of them from providing non-directing counseling on all legal options relating to pregnancy. Non-directing counseling includes "the provision of neutral, factual, accurate, and complete information about prenatal care and delivery, infant care, foster care, adoption, and abortion, as well as any referrals requested by the patient."
According to the statement from Ellison's office, the non-directive counseling mandate has appeared in every Title X appropriations statute since 1996.
Filed in Oregon, the lawsuit claims that the new rule is illegal and unconstitutional. According to Ellison's office, the lawsuit also claims that "the federal Department of Health and Human Services violated the federal Administrative Procedure Act in exceeding its statutory authority and in acting in an arbitrary and capricious manner in imposing the rule."
According to Ellison's office, Title X provided $2.2 million to Minnesota in 2018 and $3.2 million in 2017 for vital family planning and preventive health services to low-income individuals.
"Title X programs improved the health and lives of more than 55,000 Minnesotans in 2017," Ellison said in a statement. "Now the Trump administration is illegally trying to gag providers from offering women medically-sound, unbiased, and affordable healthcare, which will impose burdens on everyone in our state, especially in Greater Minnesota. My job is to help Minnesotans afford their lives and live with dignity. This rule makes it harder for people, especially women, to do both."
Under the Trump Administration's new rule, Planned Parenthood will no longer participate in the Title X program. Ellison argued that this jeopardizes healthcare access for tens of thousands of low-income Minnesotans around the state.
According to Ellison's office, in 2017, more than 55,000 patients in Minnesota were served by Title X funds, which are granted directly to Planned Parenthood of Minnesota, North Dakota and South Dakota, and Saint Paul–Ramsey County Public Health Department. Of those patients, 53 percent were at or below the federal poverty level. 
"The final rule also requires referring a woman to prenatal counseling, regardless of the professional opinions of the healthcare providers or the needs and desires of the patient, even if information about abortion providers is the only information a patient requests. Finally, the final rule requires strict, unnecessary, and arbitrary financial and physical separation of any Title X-funded provider from all facilities and entities that have anything to do with providing abortion services, which imposes an untenable financial hardship on Title X grantees," according to the statement.  
The lawsuit is led by Oregon Governor Kate Brown, Oregon Attorney General Ellen Rosenblum, and New York Attorney General Letitia James. The attorneys general of Colorado, Connecticut, Delaware, the District of Columbia, Hawaii, Illinois, Maryland, Massachusetts, Michigan, Nevada, New Jersey, New Mexico, North Carolina, Pennsylvania, Rhode Island, Vermont, Virginia and Wisconsin have joined Attorney General Ellison in the lawsuit.