Dozens from East and West Africa graduate from St. Paul police youth program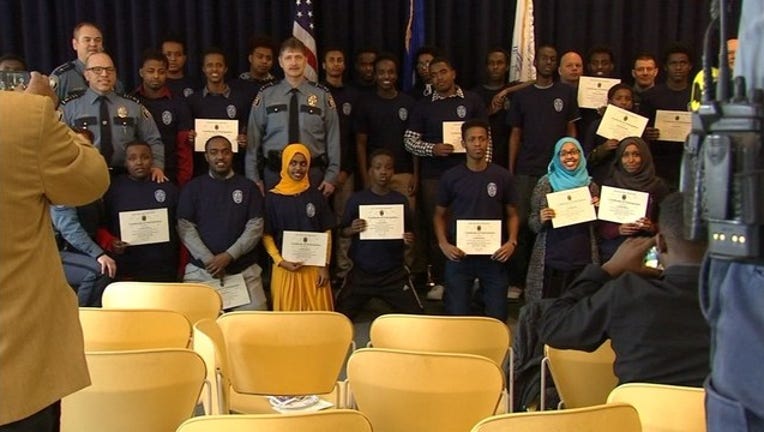 A few dozen young men and women from the East and West African Youth Police Academy graduated Saturday in St. Paul, Minn.

It's the largest group in the program's history. Everyone in the group gave up their Saturday for the past month to take part in the program -- and the program has more than doubled in size since last year.
During the course, students ranging from ages 14 to 22 see first-hand the bomb squad, K9, forensic training, and mounted patrol many aspects that make St. Paul police drastically difference than the corrupt law enforcement many know of from their homelands.
According to police, although not everyone in the group is looking for a future in law enforcement, the basic goal is to build trust in the community and point young men and women down a positive path.
And it seems to be working.
"Usually we be talking bad about the police," Ridwan Dayib, a student, said. "I'm not gonna lie. Now we are more friendly to the police. They are there for us every time we should do the same."