Day 13 of search for missing 4th grader Barway Collins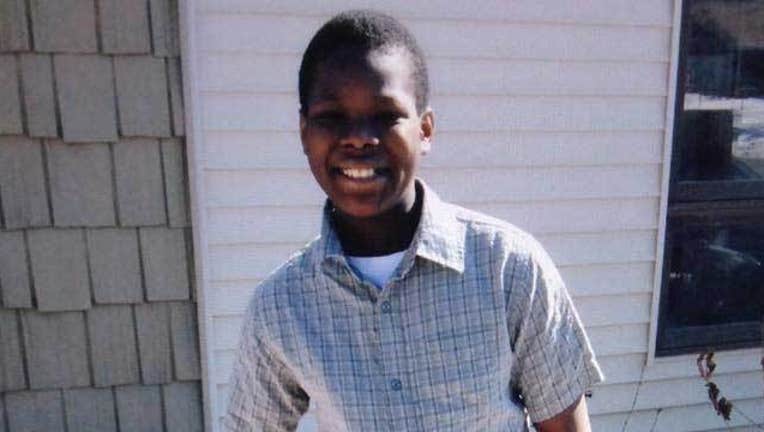 article
Police in Crystal, Minnesota are expected to provide an update Tuesday afternoon on the case of 10-year-old Barway Collins, who has been missing since the afternoon of March 18. Anyone with information is asked to call 952-258-5321 or 800-222-8477. Callers may remain anonymous.
Barway's favorite things
On Monday, members of the Jacob Wetterling Resource Center urged anyone who knows anything to please speak out after the family said they no longer want to speak directly with reporters. The Collins family gave the Jacob Wetterling Resource Center some of Barway's favorite items to personalize his story and keep people talking about it.
"We were talking with his family about the fact that one of his favorite things to do is make his own grocery list, and he'd put mac and cheese on the top and he'd put Ramen, and crackers, and fruit snacks," Alison Feigh with the JWRC said. "Just a 10-year-old boy with 10-year-old boy food groups. He was really looking forward to Easter."
2 hours of March 18 a mystery
The police investigation is focusing on what happened after Barway left a school van on Wednesday, March 18, in front of the Cedarwood Apartments in Crystal. In video footage, Barway looks out the window and is heard referring to his father and an "uncle."
VIDEO – Barway Collins moments before disappearance
Search efforts have focused on the park area near the Mississippi River, south of Interstate 694. Investigators say Barway's father, Pierre Collins, went to a park in the area after Barway's disappearance. Collins called police to report his son missing at 6:37 p.m. the evening of March 18.
"Sometime between 4 p.m. and 6 p.m. he was by the river, we know that," Crystal Police Chief Stephanie Revering said.
Revering has named Pierre Collins a suspect in the 4th grader's disappearance.
"Because Pierre Collins continues to not be truthful to investigators, we must rely on discovery of other evidence," Revering said.
$12,000 reward
There's a $12,000 reward for information leading to the arrest of anyone involved in the disappearance. Call 952-258-5321 or 800-222-8477 with information. Callers may remain anonymous.