Dan Feehan concedes Minnesota Congressional race to Rep.-elect Jim Hagedorn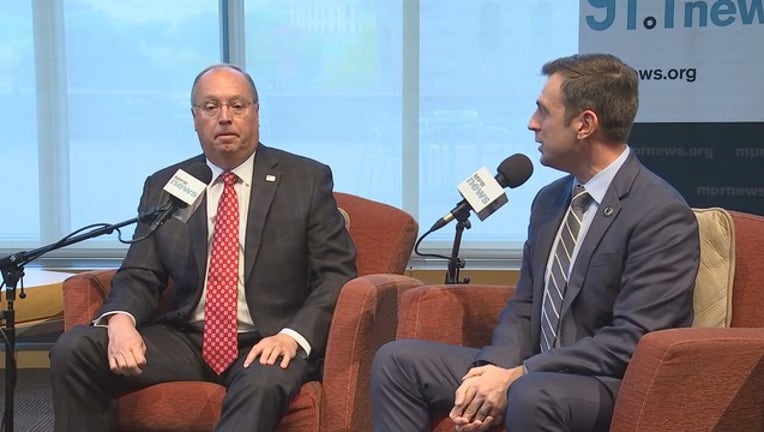 NORTH MANKATO, Minn. (KMSP) - Dan Feehan, a Democrat who ran for Minnesota's First Congressional District, conceded the race to Rep.-elect Jim Hagedorn Friday.
In a Facebook post, Feehan thanked his supporters and explained that the close race was the reason he waited to concede.
"Since Election Day, counties across our district have engaged in the process of going back over precinct totals to make sure that their numbers were reported accurately. Today, the last county finished that exercise and the final count shows us down a mere 0.45 percent, which is just shy of the margin that would trigger a recount," Feehan wrote.
He went on to say, "I congratulate Mr. Hagedorn on his victory and encourage him to represent each and every voice in Congress. While this was not the result we were hoping for, it is important to recognize that we are privileged to live in a nation where each vote is counted and every voice is heard; where democracy is the law of the land. I am proud to have fought for those ideals as a soldier and was proud to fight for them here on the campaign trail."
Hagedorn was in Washington, D.C. this week with other freshman legislators getting ready to take the congressional seat from now Gov.-elect Tim Walz, who previously represented the First District.