Construction worker rescued after falling in trench at downtown Minneapolis site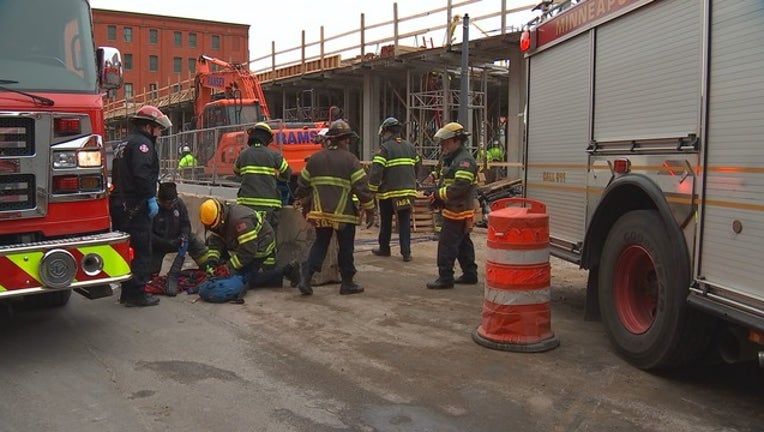 MINNEAPOLIS (FOX 9) - Firefighters rescued a construction worker who fell into a trench that was 15 feet deep in downtown Minneapolis, according to the Minneapolis Fire Department.
Assistant Fire Chief Bryan Tyner confirmed the incident happened in the 100 block of 2nd Avenue North.
Crews lifted the worker out of the trench using a basket.
The worker is now being evaluated by paramedics for injuries.
This is a developing story and will be updated as more information becomes available.