Charges: Woman stabbed husband, left him outside with intestines exposed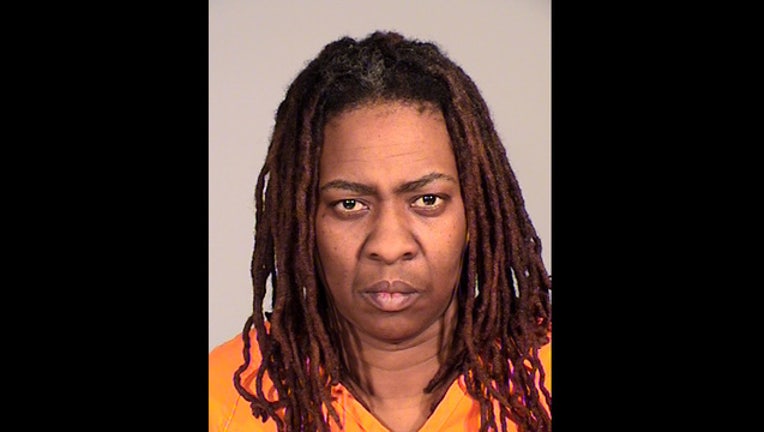 (KMSP) - A woman from Little Canada, Minnesota, is charged with first degree assault after she stabbed her husband on New Year's Day and left him outside with his intestines exposed to the cold.
Shortly before 11:33 a.m., 39-year-old Denea Chiquita Griffo got into an argument with her husband at their home. According to the complaint, she was angry at him for not answering her calls and suspected he might have been unfaithful.
Griffo said they argued for a few minutes and he punched her in the face, causing her to "black out," and said she must have stabbed him with a knife. She said they went out to the parking lot, planning to go to the hospital. But, when they saw deputies who happened to already be in the lot, her husband told her to go back inside so she "would not be arrested."
Deputies found her husband in the lot and noticed he was holding some of his own intestines in his hands. They rendered aid until an ambulance arrived.
According to medical staff, Griffo's husband suffered "Great Bodily Harm."
Her husband said Griffo kept calling him while he was with friends and that she called him so many times, he decided to go home. When he arrived, Griffo hit him in the head and he pushed her onto the bed. According to the complaint, Griffo said she was "through" with him, grabbed a knife, and began swinging at him.
After he was stabbed, Griffo's husband ran downstairs, holding his intestines with one hand and his phone in the other. He then called 911.
When officers interviewed Griffo she claimed the substance on her white shirt, which they believed to be blood, was actually from Doritos she had been eating due to an upset stomach.