Charges: Man fatally stabbed wife, tried to burn house down in St. Paul, Minn.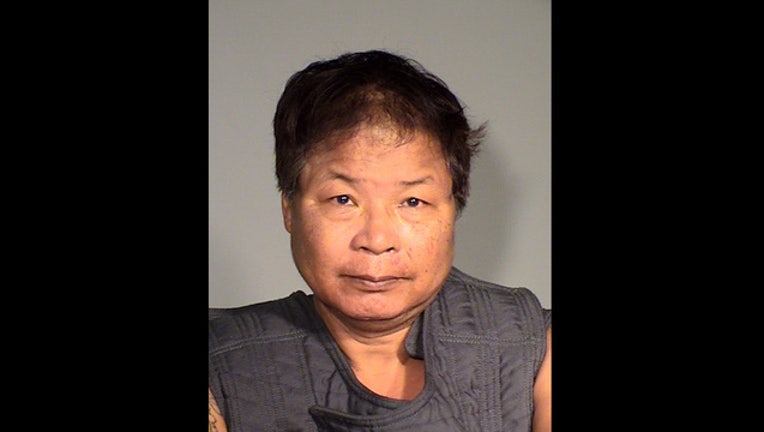 article
ST. PAUL, Minn. (KMSP) - A 59-year-old man has been charged with second-degree murder after his wife was found dead Saturday morning in St. Paul, Minnesota.
According to the criminal complaint, around 10 a.m., police and firefighters were sent to a home on the 1400 block of Payne Avenue on a domestic disturbance call. There was a language barrier and it appeared that people were fighting and a fire may have been started in the home.
An officer was directed to a young man in the backyard and while speaking to the man, the officer saw the defendant, Dah Eh Ray, walking out of the home while holding a portable keyboard. He appeared to have blood on his face, hands, shirt and glasses. He was unsteady and appeared to be under the influence of alcohol.
Officers detained Dah Eh Ray while they continued to investigate.
A short time later, officers spoke with a woman who said she lives at the home with her parents and that they hadn't been getting along. She also said her mother had an active restraining order against Dah Eh Ray preventing him from being there.
When more officers arrived, firefighters told them there was a dead woman in an upstairs bedroom.
Officers found Dah Dah Ray lying on the bed with blood covering much of her body. A large bloodstained knife blade without a handle was found near her hand.
A white sheet of paper with writing on it was found on top of her chest. It was later translated and read, "Rest in peace."
The medical examiner ruled the death a homicide, reporting that Dah Dah Ray suffered 15 stab wounds to the chest and two stab wounds to her right forearm.
At the scene, officers also found four spots on the carpet where it appeared someone tried to start a fire.
Dah Eh Ray was taken into custody, and he provided a breath sample that registered an alcohol concentration of 0.215. Due to the level of intoxication, he was not interviewed at that time.
An officer who speaks Karen, a Sino-Tibetan language, heard Dah Eh Ray say, "I want to die. I want to see my wife. I want to die along with my wife. I killed my wife and I am sad about it. I want to die along with my wife. Honey, I want to die with you. I killed you. I want to die. My wife is dead. I love my wife," and that he mumbled about his wife disrespecting him.
Dah Eh Ray also asked the officer if he knew anyone who killed their own wife and said he would take any punishment that would be given to him.
Officers spoke with the young man from the yard who said he's the couple's grandson and that he was staying at the home. He said he awoke in the middle of the night to use the bathroom and his aunt, who was also at the home, told him to call police. His aunt said Dah Dah Ray did not look good. Then, Dah Eh Ray told him to get out the house because he was going to burn it down.
When officers spoke with the young man's aunt, she said she was Dah Dah Ray's cousin and that she had been living with them. She also said Dah Dah Ray was afraid of her husband, who had been staying at the home the past few days despite the order of protection.
The woman said she went out to smoke Saturday morning and when she went back inside, Dah Dah Ray was dead. Dah Eh Ray then told her to call police.
The death marked St. Paul's third homicide in one week.