Charges: Belle Plaine teacher gives 15-year-old exchange student alcohol and bikini wax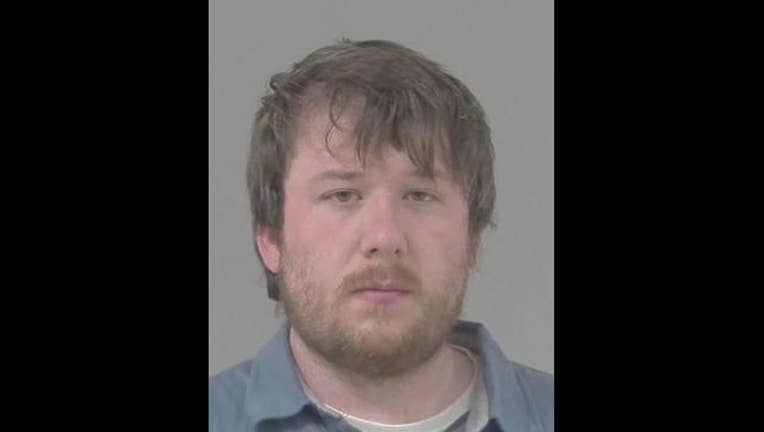 article
BELLE PLAINE, Minn. (KMSP) - A Belle Plaine Schools teacher is charged with criminal sexual conduct and child endangerment after allegedly getting a 15-year-old girl drunk and giving her a bikini wax.
According to the criminal complaint, 32-year-old Michael Vernon Reynolds, a middle and high school teacher from Belle Plaine, Minn., had been hosting two female foreign exchange students at his home for the school year.
One of the girls, then a 15-year-old, told police Reynolds got her drunk four separate times.
One time after giving her alcohol, he gave her a bikini wax below her belly button and along her inner thighs by her underwear line. She told the officer she felt "very uncomfortable" while he did this.
The day after he waxed her, Reynolds texted her saying if anyone found the wax in the trash she should blame the cats for dragging it out of the garbage. He also called her his "partner in crime."
Another time, after giving her vodka Red Bulls, he gave her a homemade peanut butter cup laced with marijuana.
In an interview with police, Reynolds admitted to waxing her, but not below her belly button. He also admitted to letting her drink to "ease the pain of the waxing."
He denied giving her a marijuana peanut butter cup, but said he "secretly hoped she would try one so he could have her drug tested and removed from his home."
After a search of the home, officers found about 15 peanut butter cups in a container in the freezer which tested positive for THC. They also found a notebook, containing writings from Reynolds and his wife that showed "dissatisfaction" in the marriage.
He told police is currently sleeping on a futon because his wife is pregnant.
Police arrested Reynolds and booked him at the Scott County Jail.
Belle Plaine Schools did not respond to a request for comment.