Burnsville wrong-way crash leaves one dead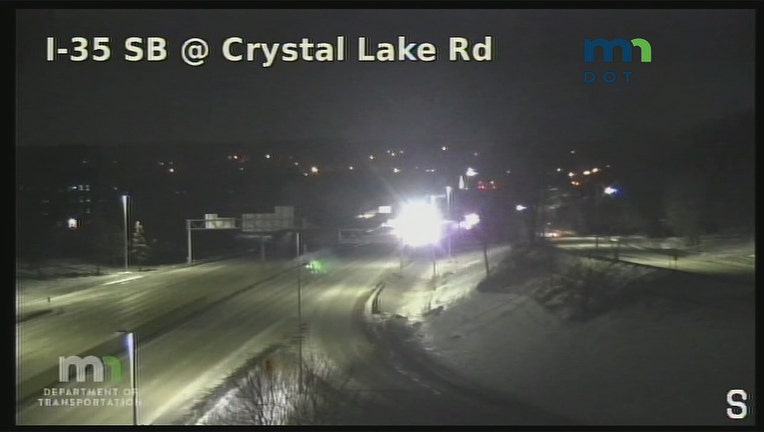 (FOX 9) - A crash early this morning on I-35W has left one dead and multiple cars wrecked.
According to Burnsville police and the Minnesota State Patrol, at 2:47 a.m. this morning a Ford Fusion entered onto Interstate 35W driving the wrong way southbound at Crystal Lake Road. 
A Lexus was traveling northbound on I-35W approaching Crystal Lake Road when the Fusion hit the Lexus head-on, causing the Fusion to roll onto the right shoulder landing on its roof. 
The driver of the Fusion, a 20-year-old from Mankato, then fled the scene running westbound from the crash location into the southbound lanes of traffic, investigators said. 
A semi-truck traveling southbound on I-35W then hit the driver of the Fusion. A Honda CR-V and Jeep Renegade ended up hitting the driver as well. 
The driver of the Fusion was pronounced dead at the scene. The driver of the Lexus also suffered what investigators say are life-threatening injuries.