Brooklyn Center police chief to retire after 1.5 years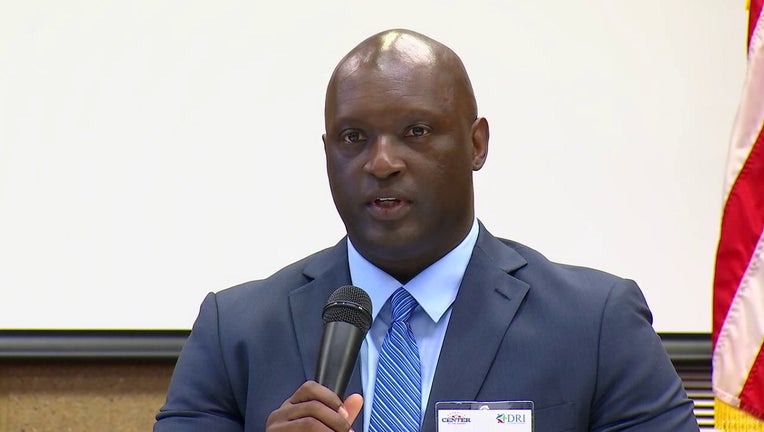 article
BROOKLYN CENTER, Minn. (FOX 9) - A little over a year since starting on the job, Brooklyn Center's police chief is preparing for retirement.
The City of Brooklyn Center announced Sunday that Chief Kellace McDaniel will retire at the end of January 2024.
He started on the job in June 2022 and, when all's said and done, will end up with just over a year-and-a-half of service in Brooklyn Center.
But, before being hired as police chief, McDaniel also served as a lieutenant in the Hennepin County Sheriff's Office. McDaniel got the Brooklyn Center job after an extensive interview process, that came in the wake of Daunte Wright's killing.
In a news release, the city says McDaniel "has been integral in rebuilding the police department's patrol division, as well as maintaining the support staff necessary to carry out the city's mission."
The city also added: "+e has been instrumental in enhancing the police department's community engagement efforts and promoting the principles of community policing that lie at the heart of the city's mission.
His final day as chief will be January 31, 2024.