Beloved Como Zoo giraffe Daisy dies at 23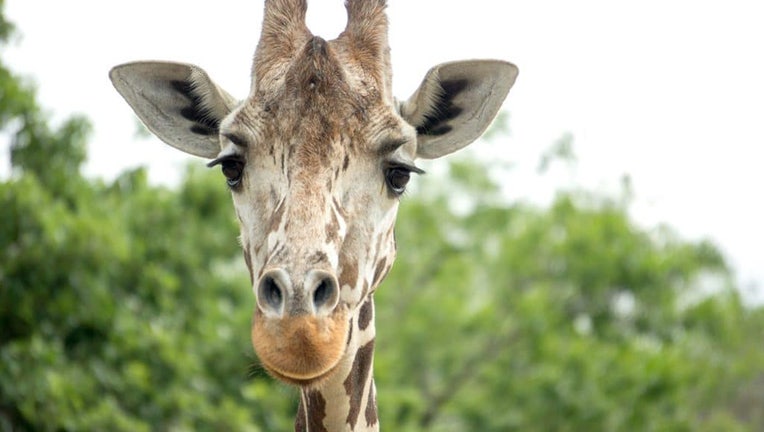 article
ST. PAUL, Minn. (FOX 9) - Members of the Como Park Zoo and Conservatory said goodbye to their beloved friend Daisy the giraffe after she died Thursday morning. 
The zoo said the 23-year-old giraffe suffered from degenerative arthritis and her "quality of life had steadily declined." They made the decision to humanely euthanize her early Thursday morning. 
"Daisy was a strong, beautiful matriarch – quick to judge and slow to accept her human coworkers," said Senior Zookeeper Jill Erzar in a statement. "She was a fierce and protective mother who would do anything to keep her calves safe. She was an extraordinary ambassador for giraffe, helping us connect visitors to her wild counterparts by telling her story."
Daisy joined the Como Park Zoo in 2002 at just 3 years old after a long journey from the San Diego Wild Animal Park. Daisy was recommended for breeding from the Species Survival Plan and had eight calves while at the zoo. Many of her offspring are living at zoos around the country, zoo officials said in a statement. 
As Daisy got older she suffered from degenerative arthritis. It affected her mobility, ability to rest and she was in pain. Staff and veterinary staff began a pain management plan to help her stay comfortable as long as possible before she passed on Thursday morning, zoo officials said. 
"These decisions are never easy and are made after exhaustive discussions and all options are considered. At the end, Daisy was surrounded by those who loved and knew her best," the Como Park Zoo said on their website.