Authorities seize historic amount of fentanyl in Twin Cities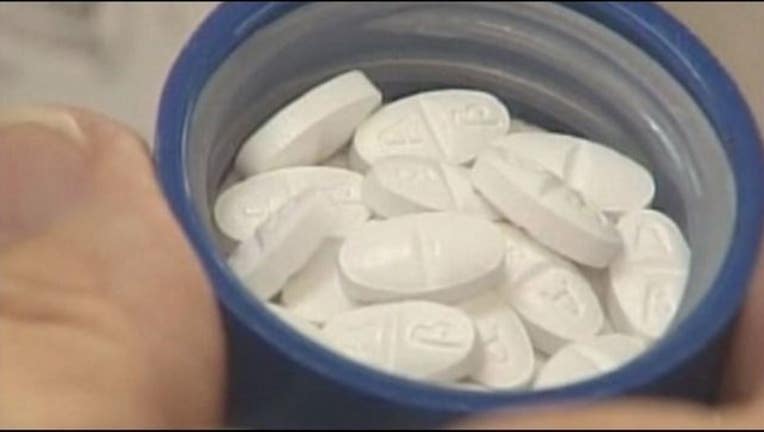 article
HENNEPIN CO., Minn. (KMSP) - Bloomington police officers seized a historic amount of fentanyl while conducting a search warrant in Hennepin County last Thursday.
Authorities seized 2,754 milliliters of fentanyl, the largest amount ever confiscated in Minnesota, according to the Hennepin County Attorney's Office. It is valued at $275,000.
Fentanyl is a potent synthetic opioid, according to the Drug Enforcement Administration. The drug is 50 times stronger than heroin, 100 times more potent than morphine and is almost always fatal.
Fentanyl overdoses have been on the rise in the Twin Cities. One of the most publicized overdose deaths in the country was that of Prince. The Midwest Medical Examiner confirmed the pop singer died of an accidental self-administered fentanyl overdose at Paisley Park in April. 
Fentanyl overdose deaths in Hennepin County
Jan-Sept 2016: 18
2015 (Full year): 9
2014 (Full year): 5
RELATED: Counterfeit painkillers bought on black market contributing to spike in overdoses
Last month, Hennepin, Anoka, Dakota, Ramsey and Washington counties were designed as High Intensity Drug Trafficking Areas by the White House Office of National Drug Control Policy. The five counties will receive federal resources to assist with the coordination of drug control efforts.
Heroin and opioid overdose deaths have also spiked in the metro recently. 
Heroin overdose deaths in Hennepin County
Jan-Sept 2016: 49
Jan-Sept 2015: 30
2015 (Full year): 48
Opioid overdose deaths in Hennepin County
Jan-Sept 2016: 51
Jan-Sept 2015: 41
2015 (Full year): 61