All Minnesota vanity plates under review after 'FMUSLMS' deemed offensive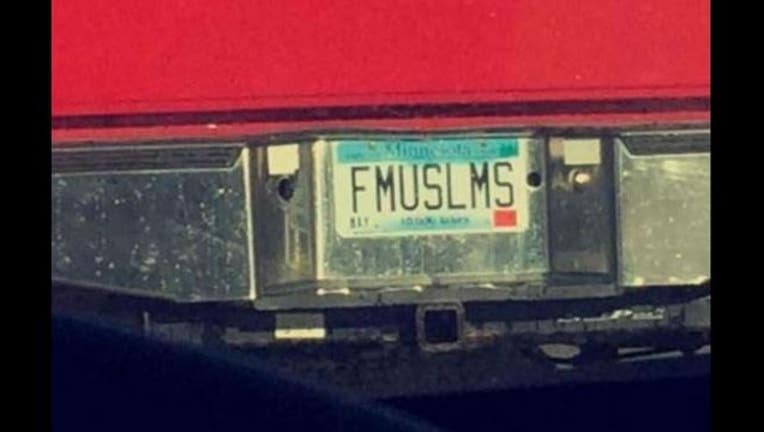 FOLEY, Minn. (KMSP) - The Minnesota Department of Public Safety says it's reviewing all of the state's personalized license plates after one that read "FMUSLMS" was deemed offensive.
MORE- FMUSLMS license plate revoked by Minnesota DPS
A state law reads, "No words or combination of letters placed on these plates may be used for commercial advertising, be of an obscene, indecent, or immoral nature, or be of a nature that would offend public morals or decency." Thus, all of the state's 98,564 vanity license plates will be reviewed on that basis.
"The Driver and Vehicle Services Division continues to review the process for approving personalized license plates, including the one that was brought to our attention this week," a DPS spokesperson said Thursday. "While that review is underway, we have added additional review and oversight of applications."
The "FMUSLMS" plate was revoked after a picture of it went viral on social media Monday. The DPS said the plate should never have been issued, and that "it is offensive and distasteful."
Gov. Mark Dayton said he was "appalled" that the State of Minnesota would issue the license, adding that "it is offensive, and the person who requested it should be ashamed."
SEE ALSO- The mix-up behind the 'FMUSLMS' license plate
Complaints or concerns about personalized plates that motorists consider to be obscene, indecent, or immoral, may be sent to dvs.motor.vehicles@state.mn.us for review.