207 million eggs recalled after Salmonella outbreak sickens 35 in nine states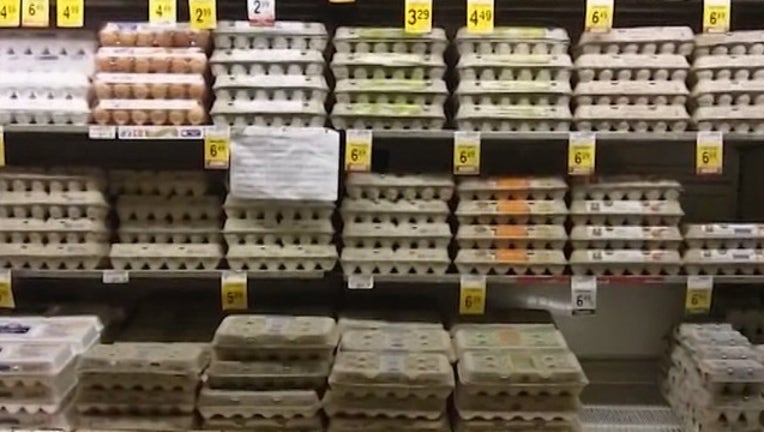 article
(KMSP) - A Salmonella outbreak caused by contaminated eggs has made at least 35 people in nine states sick, worrying food safety experts and average grocery store customers alike as authorities scramble to implement a large recall for more than 207 million eggs.
Eleven of the 35 people who got sick this time around had to be hospitalized, and so far no deaths have been reported.
The outbreak was originally announced April 16 and traced to eggs from Rose Acre Farms, which suffered three similar incidents in 1990 that left 450 people in three states sick. After that, authorities weren't taking any chances.
"Which eggs have Salmonella and which ones don't?" said Food Safety Guy Lars Johnson. "It's very difficult to know that so they have to do a large recall."
The brands affected include Great Value, Coburn Farms, Country Daybreak, Food Lion, Glenview, Nelms, Publix, Sunshine Farms and Sunups. For a full list, click here.
The FDA urges consumers to throw out or return eggs they suspect were affected by the recall and to wash all eggs before cooking with them.
It's enough to worry locals who use eggs on a daily basis, despite the fact that the recall hasn't affected anything sold in Minnesota.
"Salmonella has no favorites," Johnson said. "If you eat it, and eat enough of it, you will get sick."