2-year-old dies a month after falling through ice with grandfather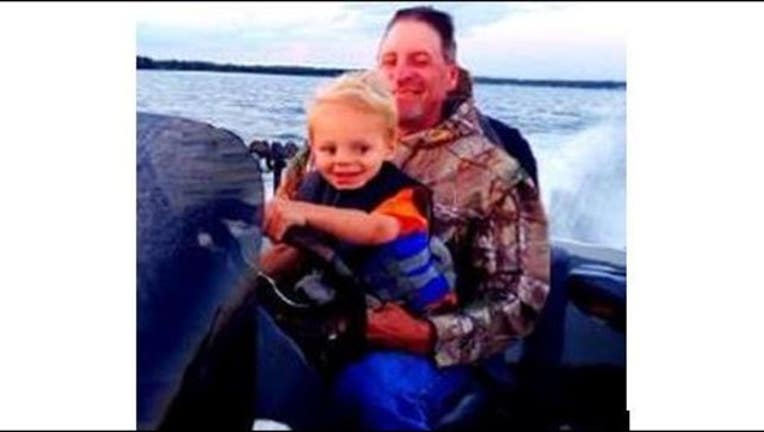 article
A month after falling through the ice on Lake Andrew with his grandfather, 2-year-old Hayden Minnerath has passed away. Both were from Alexandria, Minn.

According to the Alexandria Echo Press, Hayden died on Monday, March 30 at Children's Hospital in Minneapolis.
The two were out on the lake last month riding an ATV when it fell through the ice and took the life of Hayden's 50-year-old grandfather Jim Minnerath.
"Jim would often call Amanda and Ryan and ask if he could take Hayden to his hunting land, go fishing, or take rides on the Ranger," a family member said on his Caring Bridge site. "In pictures of them together you can see the obvious joy that they feel in each other's company. He simply doted on Hayden."
When they didn't come home in a timely manner, Minnerath's wife called neighbor Brad Brejcha, a retired sergeant with the Douglas County Sheriff's Office. Brejcha called 911 and during his own search, saw a crack in the ice and open water.
Dive team members arrived on scene and found Jim and Hayden submerged in the lake. It's unclear how long they were in the water.
The two were removed from the water and taken by ambulance to the Douglas County Hospital. Hayden was then airlifted to Children's Hospital in the Twin Cities, and Minnerath was airlifted to North Memorial Hospital where he later died.
Funeral arrangements have not yet been announced.
Related: Grandfather dies, 2-year-old in critical after fall through ice near Alexandria, Minn.