2 injured, 1 arrested in early morning shooting downtown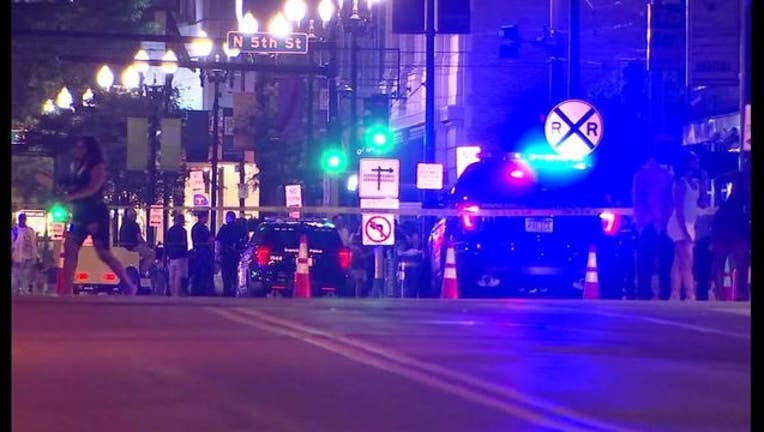 MINNEAPOLIS (KMSP) - Minneapolis police arrested one man after an early morning shooting Sunday that left two people injured.
Just before 2 a.m., officers heard the sound of gunshots coming from a parking lot on the 400 block of Hennepin Avenue South. When officers arrived, witnesses pointed out the suspect, and police chased him a short distance and caught him. Police also found a handgun at the scene.
When more officers arrived, they located two victims, a man and a woman. They were both transported to the hospital with non-life threatening injuries.
The suspect, 28-year-old Travion Jacoa Jones, was booked into Hennepin County Jail on probable cause second degree assault charges.
Anyone with information is encouraged to text their tip into 847411 (TIP411). Enter MPD, a space, and then the information. These text messages are assigned a tip number and the police department has no way of identifying the source of the information. Persons may also call the MPD TIP Line at 612-692-TIPS (8477).