156 crashes reported during winter storm, still no travel advised in southwestern Minnesota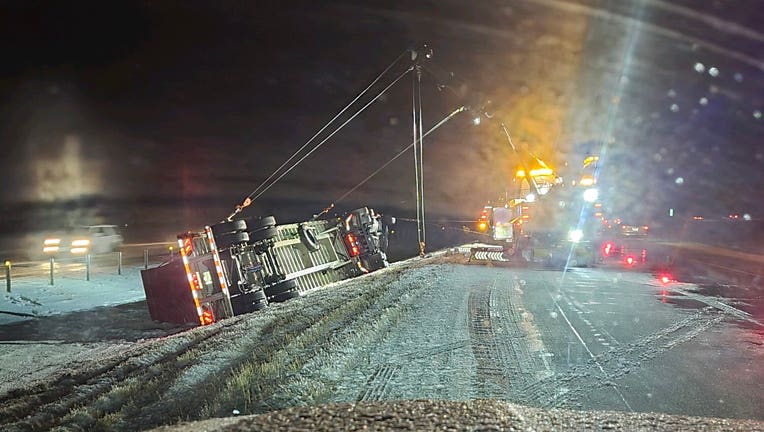 article
(FOX 9) - The Minnesota Department of Transportation is continuing to advise no travel in the southwestern part of the state, where strong wind gusts and blowing snow are creating hazardous road conditions. 
Plows have been out since around 3 a.m. Friday morning, but a number of highways remain closed. 
In the Twin Cities metro, the roads are slushy and slick, leading to several crashes during the morning commute.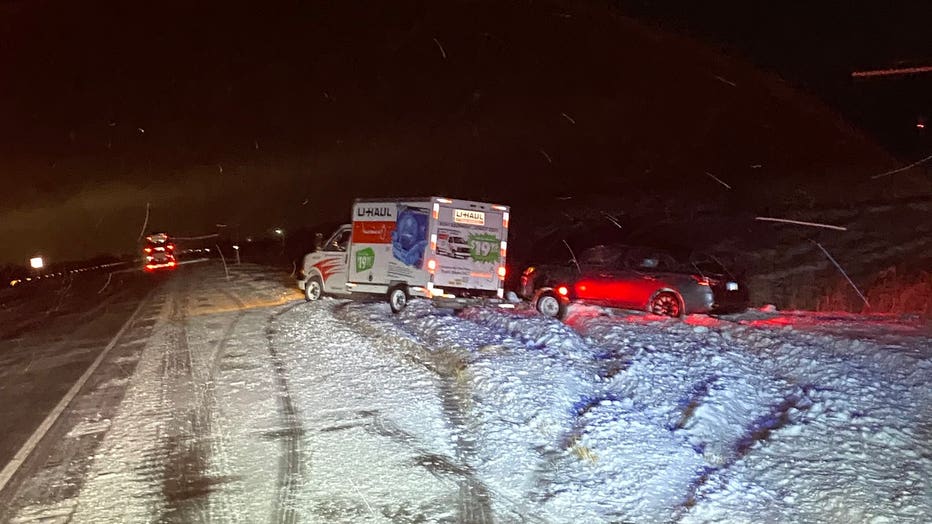 The State Patrol responded to 156 crashes and 217 spinouts during the winter storm. (Minnesota State Patrol / FOX 9)
The Minnesota State Patrol responded to 156 crashes, 217 spinouts and 10 jackknifed semis statewide from 8 a.m. Thursday to 6 a.m. Friday. Eighteen of those crashes had injuries, but none were fatal.