Tornado reported on ground south of Mankato, Minnesota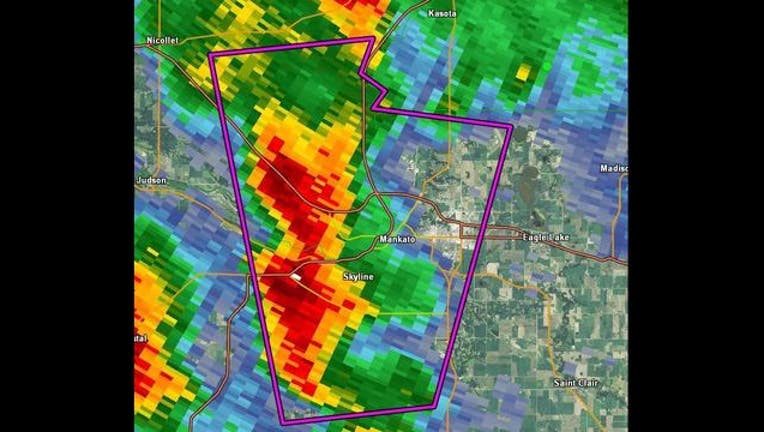 article
MANKATO, Minn. (KMSP) - A tornado was reported on the ground at 4:14 p.m. Wednesday just south of Mankato, Minnesota, near Skyline. The tornado was moving north at 40 mph.
By 4:30 p.m., the National Weather Service said the rotation weakened with the thunderstorm near Mankato and the tornado warning expired.
A tornado watch is in effect for much of southern Minnesota until 10 p.m., including the southwest Twin Cities metro. The storm system already brought an intense downpour to New Ulm, with 1.2 inches of rain reported in just 30 minutes.
Follow Fox 9 chief meteorologist Ian Leonard on Twitter and Facebook, and track the storm for your specific location on the Fox 9 Weather App.
VIEW + PRINT - Fox 9 tornado emergency checklist