This February is already setting snow records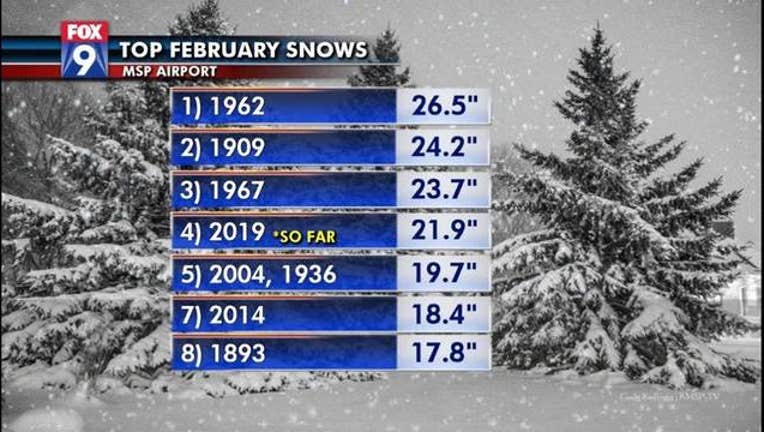 EDEN PRAIRIE, Minn. (FOX 9) - Remember when we had hardly any snow in January? Well… we're making up for it in February. We are only 13 days into the month and we are already setting daily and monthly snow records.
As for daily record snowfall totals:
February 7: 5.9" (previous 4.1 inches in 2001)
February 10: 5.9" (previous 4.3 inches in 1953)
February 12: 5.5" (previous 3.2 inches in 1940 and 1965)
With the help of those daily totals, we are on the top ten list for snowiest February in Minneapolis. We still have two weeks left in the month! Think we'll make it to the top of the list?
We have no significant snow in the forecast through the weekend, but temperatures stay below average. Don't expect this snow to melt anytime soon!