Minnesota weather: Heavy snow possible Friday
MINNEAPOLIS (FOX 9) - It's a quiet start to our Thursday in the Twin Cities with even some patchy early sun, but the clouds thicken up heading into the afternoon, which eventually leads to some precipitation. It may start as a wintry mix, but should quickly turn to rain through Thursday night, with even a rumble possible.
While the Twin Cities may dabble with a light wintry mix Thursday afternoon, areas north and west of the Twin Cities will get some accumulating mix with a freezing rain and snow combination. A winter weather advisory starts Thursday afternoon for the potential for some slippery roadways and lightish accumulations.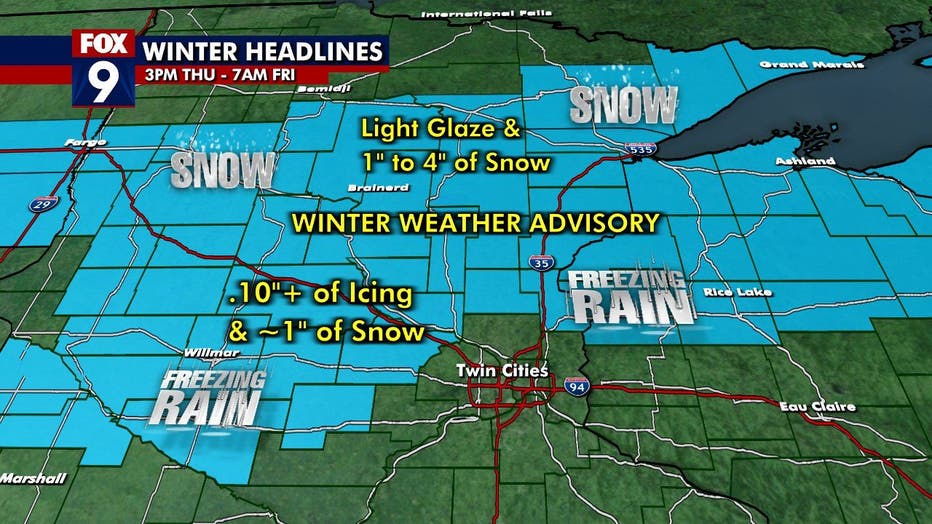 A winter weather advisory is in effect Thursday. (FOX 9)
Wintry precipitation will be falling in parts of the west and north Thursday. Snow totals on the map below are through noon Friday. A few inches of snow is possible in the north, but areas of central Minnesota north and west of the Twin Cities will see some freezing rain with a coating of ice likely.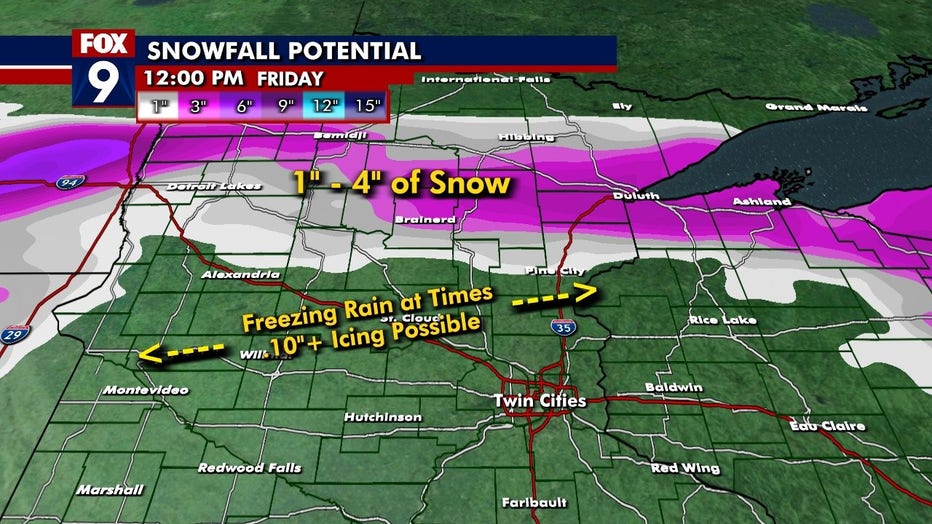 Snowfall potential through noon Friday. (FOX 9)
While the Twin Cities will miss out on the bulk of any wintry precipitation Thursday and Friday, we likely won't miss it Friday night with several hours of heavy snow possible where a few inches or more could fall. A winter storm watch is in place — the 13th of the season.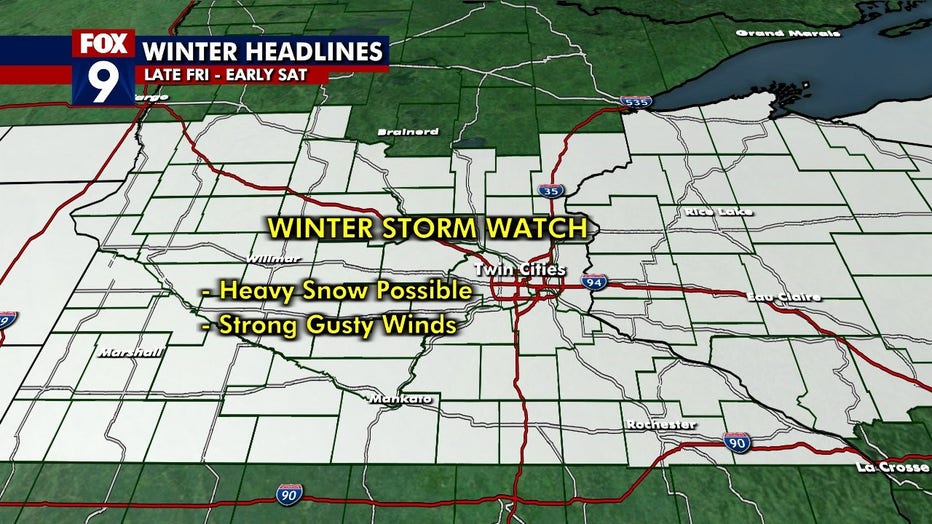 Several hours of heavy snow are possible, with a few inches possible, on Friday.
It'll also be windy. While winds increase a bit on Thursday, they get really gusty on Friday and Friday night. Central Minnesota and the Twin Cities may be in the bull's eye for the strongest gusts of more than 50 mph.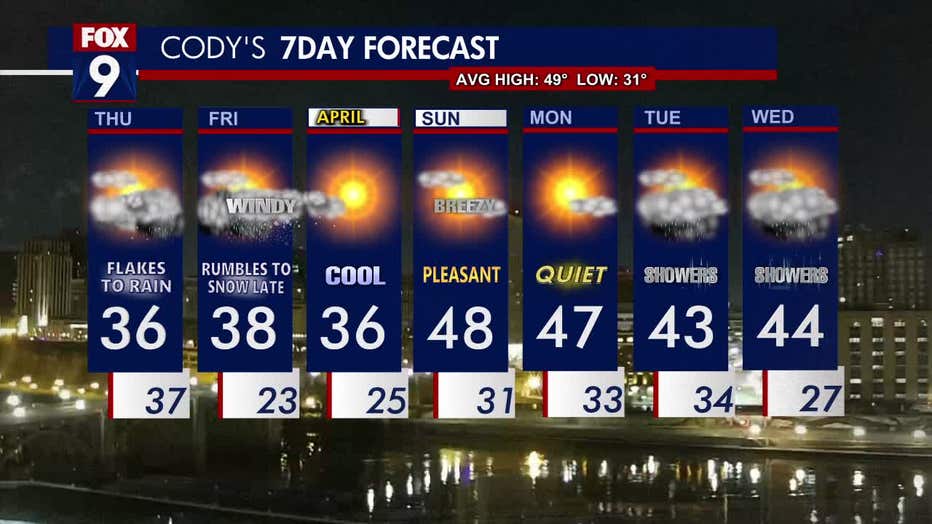 Looking ahead to the weekend, Saturday will be calmer and chilly with a high of 36 degrees. Sunday will be warmer and breezy, with a high of around 48 degrees.