Minnesota snow timeline, snow emergencies and travel impacts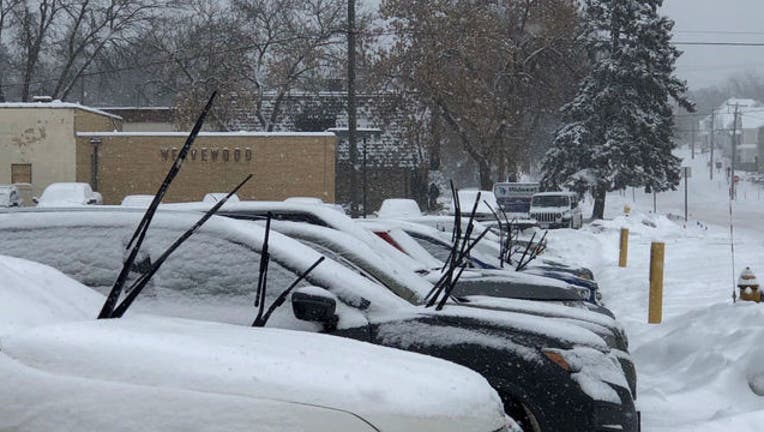 (FOX 9) - A second round of snow this week has arrived in the Twin Cities metro and could make for messy commutes. 
A Winter Storm Warning has been issued for the Twin Cities metro through late Thursday and in southwest Minnesota, a blizzard warning has been issued.
Snow will be heavy at times Thursday afternoon. The greater Twin Cities metro is now likely to get 4 to 7 inches of snow, with pockets of 6 to 9 inches possible before the snow tapers early Thursday evening. 
Roads are in poor shape and road clearing efforts will be hampered Thursday evening as wind gusts get up to 30 miles per hour. 
SNOW TIMELINE
Afternoon: Snow and blowing snow with gusty winds as temperatures fall to the lower teens, with wind chills below zero.
Evening: Snow tapers off in the metro as temperatures continue to fall. Wind gusts could get up to 30 miles per hour. 
Tonight into Friday: Wind Chill Advisory until noon Friday. It will be cold; wind chills will get to minus 30 in the Metro tomorrow morning with a high struggling to get back to zero Friday afternoon. 
SNOW EMERGENCIES
Minneapolis and St. Paul have declared snow emergencies. Snow emergency rules go into effect at 9 p.m. 
Numerous suburbs have also declared snow emergencies, including Eden Prairie, St. Louis Park, Brooklyn Park, Brooklyn Center, Bloomington and West St. Paul. 
METRO SCHOOLS OPEN, BUSES DELAYED
The largest metro school districts are open Thursday, but several are giving parents the option to keep their students home without penalty. Minneapolis Public Schools and Stillwater Schools have notified parents that buses could be delayed an hour or more.
Many schools in greater Minnesota are closed or delayed. More information on school closings and delays can be found at fox9.com/closings.
METRO TRANSIT DELAYS
As of 8 a.m., Metro Transit reported 62 percent of buses were delayed. The Northstar commuter train and the Blue Line light rail train is also delayed. 
Stay up to date during this week's winter weather by downloading the FOX 9 Weather App. It has the latest temperatures, snow totals, forecasts and school closings 24/7. Download it for Android or Apple.