Crews respond to crashes, jackknifes, spinouts in slushy road conditions Monday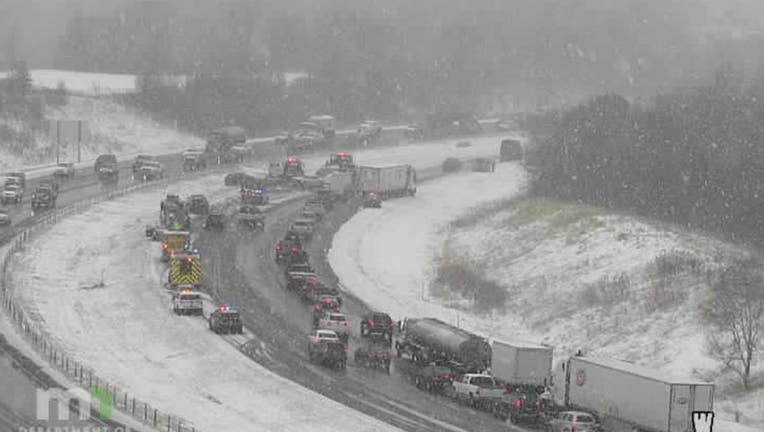 article
ELKO NEW MARKET, Minn. (FOX 9) - Snow has created tricky driving conditions in the Minnesota area Monday as emergency crews respond to crashes, jackknifed vehicles and spinouts in the southern half of the state. 
The snow event led to low visibility as a storm system from the western United States pushed its way into Minnesota.
According to the Minnesota State Patrol, 264 total crashes were reported between 8 a.m. and 9:30 p.m. Monday. 22 of the crashes included injuries, but none were classified as either serious or fatal. In addition, 251 spinouts were reported along with 13 jackknifed semis.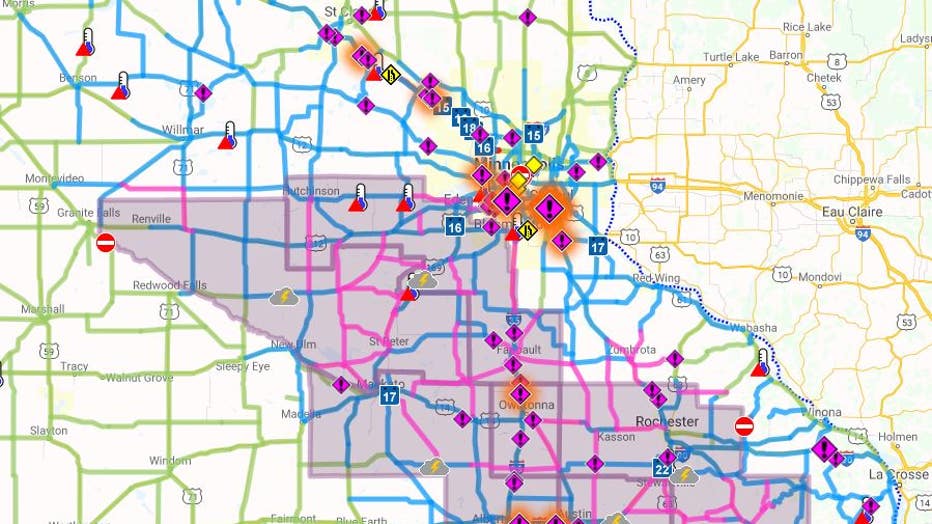 Slushy and snow conditions were reported on Minnesota roads Monday as winter weather hit the state. MnDOT reported dozens of crashes, jackknifes and spinouts as a result, each of which is denoted by the pink exclamation point marker. This was taken j
Earlier Monday, Interstate 35 near Elko New Market, Minnesota was reduced to one lane as crews responded to a jackknifed trailer.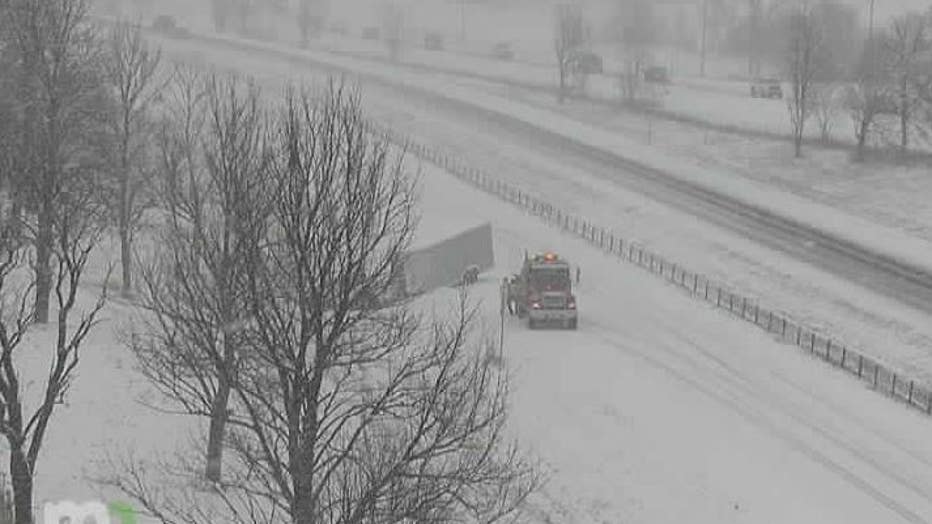 I-35 is down to one lane near Elko New Market due to a jackknifed semi-trailer. (MnDOT / FOX 9)
In the Twin Cities metro area, dozens of crashes were reported on highways, including one on I-494 near Mendota Heights Monday afternoon involving six vehicles. 
The Inver Grove Heights Fire Department said that crash involved minor injuries and led to delays in the area. 
As of 3 p.m. Monday, road conditions across the southwestern part of the state were listed as "normal." In southern and southeastern Minnesota, roads were listed as snow-covered or containing heavy or light slush.
In the Twin Cities metro area, the roads were described by MnDOT crews as containing light slush.
Stay up to date on the weather by downloading the FOX 9 Weather App. It has the latest temperatures, forecasts and live traffic maps 24/7. Download it for Android or Apple.