2015 was the 2nd Hottest on record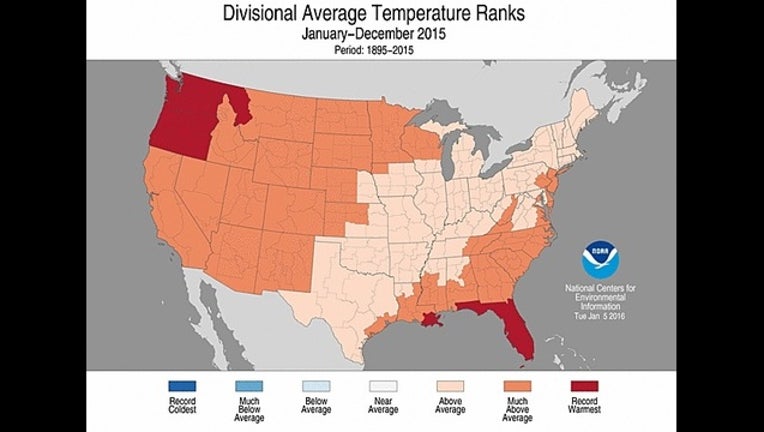 KMSP, Minneapolis - Things are heating up in the weather world! The 2015 climate summary from NOAA, The National Oceanic and Atmospheric Association, has just been released and reveals that 2015 was the 2nd hottest year on record for the United States. The average temperature for the year was 54.4°, 2.4° above the 20th century average. The hottest year is still 2012, when we experienced an average temperature of 55.3°.
2015 was not only hot but a bit stormy. In 2015, there were 10 weather and climate disaster events with losses exceeding $1 billion each across the United States. These events included a drought event, 2 flooding events, 5 severe storm events, a wildfire event, and a winter storm event.