Timberwolves lose to Pelicans 128-125 on Brandon Ingram buzzer beater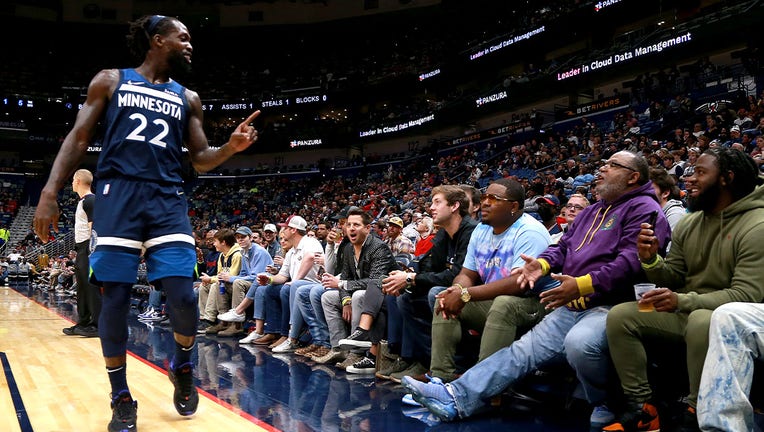 (FOX 9) - Needing only one game to reach the .500 mark, the Minnesota Timberwolves succumbed to the New Orleans Pelicans 188-125 Tuesday nignt in a finish that came down to the final seconds. The Timberwolves are now 20-21 after struggling to find a rhythm early in the season. 
Anthony Edwards, who admitted after the game he got off to a slow start, led the Timberwolves with 28 points. Karl-Anthony Towns added 26, and D'Angelo Russell had 18 points and 10 assists. After scoring a career-high 21 points against his hometown Houston Rockets, Jarred Vanderbilt had just eight points and five rebounds against the Pelicans.
Brandon Ingram scored a game-high 33 points for the Pelicans, including the game-winning 3-pointer.
The Timberwolves trailed 65-59 at the half, their largest first half deficit of the four-game road trip. The Pelicans led by as many as 13 before the Timberwolves went on a 12-4 run and cut the deficit to 97-89 heading to the fourth quarter.
The Timberwolves closed to within one with 3:30 to play. Malik Beasley hit a 3-pointer to get Minnesota within 124-123 late, and Russell tied the game at 125-125 with 9.2 seconds to play. That set up the heroics for Ingram, who hit a 3-pointer at the buzzer to lift New Orleans to the victory.
The loss snaps a four-game win streak for Minnesota, which heads to Memphis Thursday to take on Ja Morant and the Grizzlies and end the current road trip. The Timberwolves return home to face the Golden State Warriors on Sunday.