Vikings: Why trading for Trey Lance would be a bad idea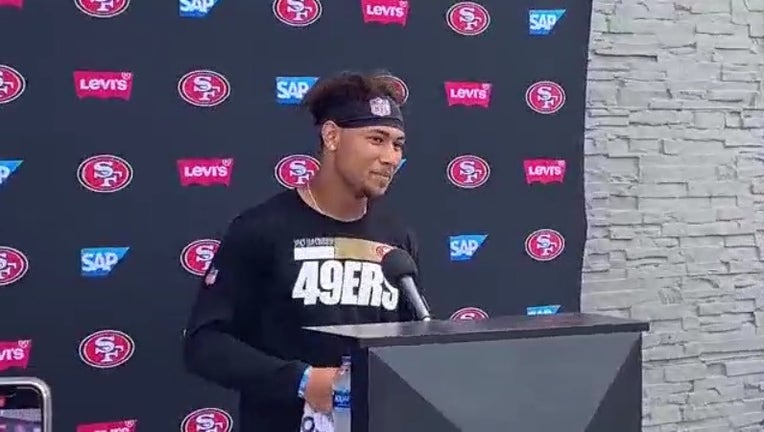 article
MINNEAPOLIS (FOX 9) - The NFL Draft is about a week away, and in that week leading up to first round selections being made there are plenty of rumors going around about trades.
One such scenario came up with the Minnesota Vikings. According to Pro Football Talk's Mike Florio, an NFL source says the Vikings and San Francisco 49ers talked about Trey Lance back at the NFL Combine. The Vikings might need a quarterback for the 2024 season, after doing a cap conversion on Cousins' contract for this season rather than signing him to an extension that would lower his salary cap hit.
Where those talks with Lance stand a week before the NFL Draft, nobody knows. But the Vikings have the No. 23 pick on April 27, and there's been plenty of speculation they could move up in the draft to take their next quarterback. That would mark the end of Cousins in Minnesota, and 2023 would be his sixth and final season with the Vikings.
If the Vikings do pursue a quarterback to replace Cousins, it should not be Lance. He's got the obvious Minnesota connection, being a Marshall native, but he's played just eight games in his first two seasons. Lance was the starter entering the 2022 season, but had his year come to an end in Week 2 due to a nasty ankle injury.
Lance was back in Minnesota late last summer, as the Vikings hosted the 49ers for joint practices at TCO Performance Center during training camp. At the time, Lance was the starter in San Francisco, and talked about how it felt good to be in his home state. He even hosted his old football team from Marshall High School for the second day of workouts, and bought them lunch.
The 49ers currently have a bigger quarterback issue. Brock Purdy tore his UCL in his throwing arm last year in the playoffs, and likely won't be ready for the 2023 season. Lance, and Sam Darnold are their current rostered quarterbacks.
If the Vikings want a quarterback to replace Cousins, they should do it through the NFL Draft to find a player on a rookie contract.