Vikings: Is Adam Thielen's time in Minnesota over?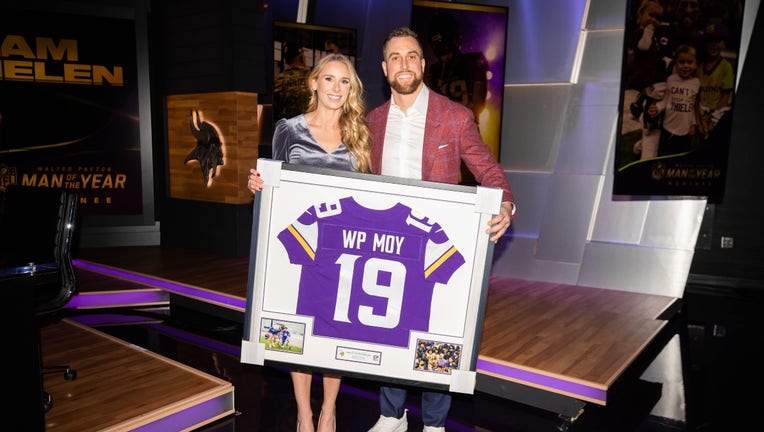 article
MINNEAPOLIS (FOX 9) - NFL free agency starts March 15, and there's a very real chance Adam Thielen may not be on the Minnesota Vikings' roster when it opens.
Thielen, a Detroit Lakes native who starred at Minnesota State-Mankato, earned a spot on the Vikings' roster after starting out on the practice squad. He's been with the Vikings for nine seasons, but his hometown team has salary cap issues. He's due $19.9 million this season, and he could be the Vikings second roster cut of the offseason.
According to multiple reports, Thielen and his agent, Blake Baratz, have been in talks with the Vikings about restructuring his contract. But will he be willing to take a significant pay cut to help the team?
Thielen had 70 catches for 716 yards and six touchdowns in 2022, playing in every game. He had a pair of 1,000-yard seasons in 2017 and 2018, both Pro Bowl years. He has 55 touchdowns in 135 career games.
After the season ended in a playoff loss to the New York Giants, Thielen's wife, Caitlin, posted multiple times to her Instagram all but saying goodbye to Minnesota and wondering what the future held. Adam was in Arizona during Super Bowl week, and made multiple media appearances saying he still thinks he can play at a high level, and wants to a be a featured player in an offense.
Thielen has largely been in the shadow as Justin Jefferson has become a star in his first three seasons. If the Vikings release Thielen, they would save more than $6 million. His 2023 contract becomes fully-guaranteed on March 16.
Thielen is a fan-favorite, as was Eric Kendricks, and was this year's team nominee for the Walter Payton Man of the Year Award for his work through the Thielen Foundation.