Twins OF Trevor Larnach sidelined with pneumonia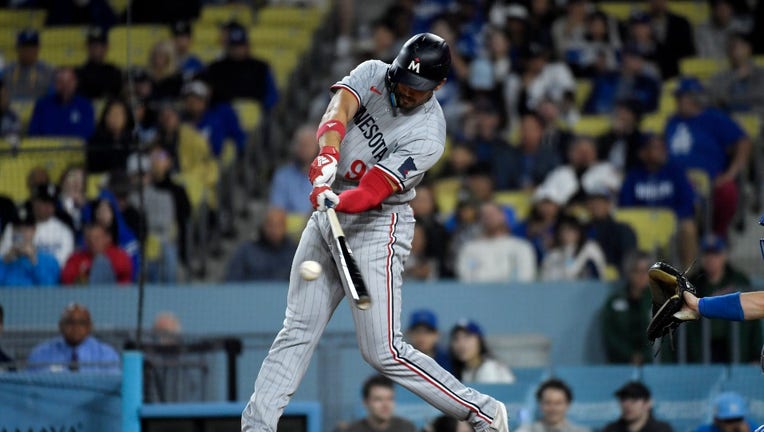 article
MINNEAPOLIS (FOX 9) - The Minnesota Twins announced Tuesday they've placed outfielder Trevor Larnach on the 10-day injured list with pneumonia.
In 39 games with the Twins this season, Larnach is hitting .215 with five home runs, four doubles, two triples and a team-high 27 RBI. He also has 20 walks and has scored 18 runs.
"He's been pretty sick for a few days now. He just kept getting worse, to the point that he couldn't function at all. There was no way he was going to be playing any time in the near future," Twins manager Rocco Baldelli told reporters before Tuesday's game.
Larnach was the only bench player not to play in Monday night's 4-1 loss to the San Francisco Giants at Target Field. To replace Larnach, the Twins have recalled Matt Wallner from the Class AAA St. Paul Saints. In his previous stint with the Twins earlier this season, Wallner went 0-for-8 with a walk, scored a run and was hit by pitches twice over six games.
He's hitting .270 with four homers, nine doubles, 16 RBI and has scored 16 runs in 31 games for the Saints this season.
Carlos Correa is not in the lineup for Tuesday night's game against the Giants, out with a bruised left heel. He's hitting just .213 with six homers, 11 doubles and 24 RBI in 44 games this season.
At 25-23, the Twins have a 2.5-game lead over the Detroit Tigers in the American League Central Division.