MSHSL switching wrestling to 13 weight classes, adding mercy rule to soccer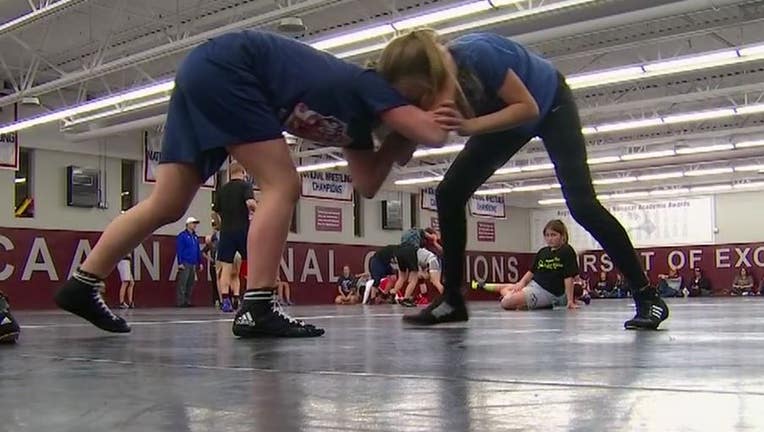 article
MINNEAPOLIS - The Minnesota State High School League on Thursday held its February meeting of the Board of Directors, and it appears some changes are coming wrestling, soccer, tennis and volleyball.
Here is a look at what will be coming to those high school sports as early as the 2023-24 seasons:
League officials approved switching boys and girls wrestling to 13 weight classes. Boys wrestling currently has 14 weight classes, and girls have 12. Effective July 1, 2023, girls competing against girls will have weight classes of 100, 106, 112, 118, 124, 130, 136, 142, 148, 155, 170, 190 and 235 pounds. Boys competing against boys, or girls against boys, will have weight classes of 107, 114, 121, 127, 133, 139, 145, 152, 160, 172, 189, 215 and 285.
League officials approved a mercy rule for boys and girls soccer. If a goal differential is five or more in the second half, there will be a running clock that will only stop for serious injuries. League officials are also doing away with overtime in regular season games. If the score is tied at the end of regulation, it goes down as a tie.
Volleyball rosters can increase from 15 to 18 player for postseason play.
One measure that was voted down unanimously? Seeding all teams in the state football tournament from Nine Man through Class 5A. In the current structure, the top five teams in each class are seeded, and the next three are put in a draw for their quarterfinal opponent. That's also the standard for a majority of team state tournaments.
League officials also voted down a measure to add a third class to boys and girls tennis. They passed a measure to seed top five teams in boys and girls for Class A. Currently, AA teams and individuals are seeded, as are A individuals.
The MSHSL next meets on April 6.