MSHSL releases fall training guidelines for football, volleyball and spring sports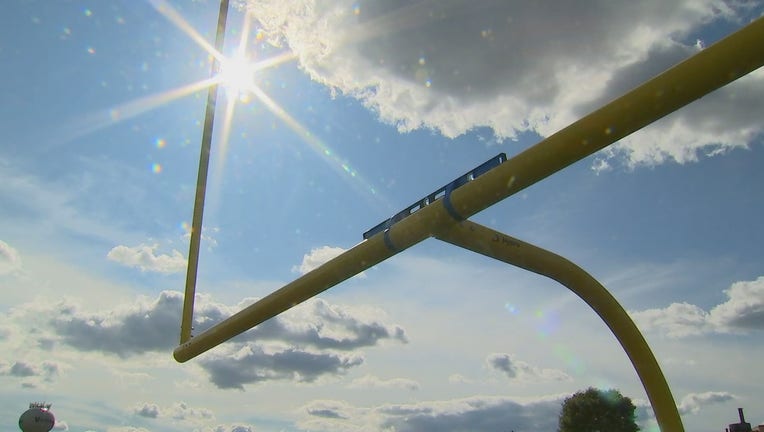 MINNEAPOLIS - The Minnesota State High School League on Tuesday released guidelines for spring sports training in the fall, including football and volleyball after their seasons were recently postponed due to the COVID-19 pandemic.
Earlier this month, league officials voted to postpone the football and volleyball seasons to the spring of 2021. They also voted that cross country, soccer and tennis can proceed with limitations and reduced schedules.
Football and volleyball can start fall training sessions on Sept. 14, and the sessions must end by Oct. 3. Teams will be allowed a maximum of 12 daily sessions per sport.
Sanctioned spring sports can start fall training on Oct. 5, with training ending by Oct. 24. Member schools can choose to do the entire fall training session, reduced session or opt to not do it at all.
Each sport will get the opportunity to have an organized meeting and distribute equipment before fall training sessions start. Teams will not be allowed to have tryouts, scrimmages, jamborees, competitions or captain's practices during the fall sessions.
The first week of training sessions for teams must include pre-screening, protocols to abide by COVID-19 guidelines, maintain social distancing and limit groups to 25 or less. Athletic programs must also have protocols in place for students and/or coaches who test positive for COVID-19, or who may have been exposed to a carrier.
For schools that are in a distance-learning mode, practices are limited to virtual contact only.
MSHSL's sanctioned spring sports include girls badminton, baseball, golf, track and field, lacrosse, girls softball, boys tennis and track and field. League officials say they will address guidelines for fall and spring adapted sports at a later time.