Minnesota Vikings interview 3 more candidates in search for new GM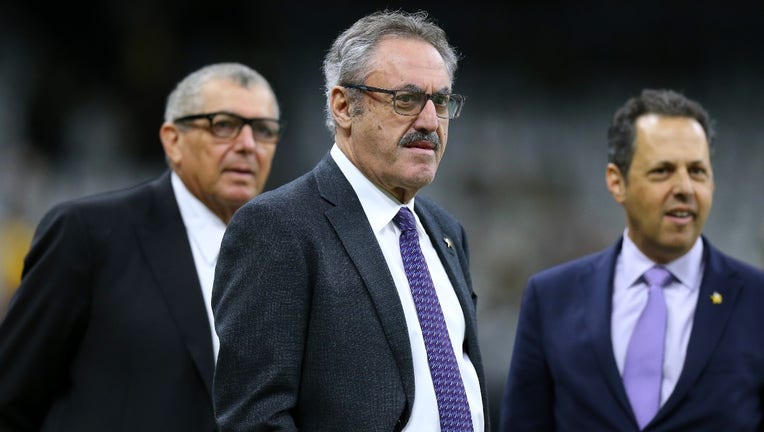 MINNEAPOLIS - The Minnesota Vikings confirmed on Monday they held an interview with John Spytek for the general manager position after the team parted ways with Rick Spielman last week.
Spytek is currently the vice president of player personnel for the Tampa Bay Buccaneers, helping lead the franchise to Super Bowl win last year after signing future Hall of Fame quarterback Tom Brady. This past season was Spytek's first as the VP of player personnel, and sixth season with the organization. He was the director of player personnel from 2016-20.
Spytek has worked in the NFL since 2004, when he was an operations intern with the Detroit Lions.
Spytek is the second interview the Vikings have had for the next general manager, and the team is expected to conduct as many as eight. On Sunday, they interviewed Luverne native Monti Ossenfort, currently the vice president of football operations for the Tennessee Titans.
VIKINGS INTERVIEW KWESI ADOFO-MENSAH FOR GM POSITION
Not long after finishing with Spytek, the Vikings' management team also met with Kwesi Adofo-Mensah for the GM position. Adofo-Mensah is currently the vice president of football operations for the Cleveland Browns, and one of two candidates from Cleveland the Vikings are potentially looking at. The other is Glenn Cook, the Browns' vice president of player personnel.
Adofo-Mensah started his NFL career in 2013 with the San Francisco 49ers and spent six years there in football research and development before moving to the Browns' front office. Adofo-Mensah was in the business world before the NFL, working as an associate portfolio manager at Taylor Woods Capital and was vice president/executive \director at Credit Suisse as a commodities' trader.
CATHERINE RAICHE INTERVIEWS WITH VIKINGS, MAKES NFL HISTORY
The Vikings held their third and final interview on Monday for the GM position, and made NFL history in the process. Catherine Raiche is currently the vice president of player personnel with the Philadelphia Eagles, and started with the team in 2019 as the player personnel coordinator.
Team officials confirmed Monday night she interviewed with the Vikings' management team. It's believed Raiche is the first woman in the history of the NFL to interview for a GM position. Raiche started her career in football in the CFL in 2015 with the Montreal Alouettes as the coordinator of football administration. She also worked with the Toronto Argonauts before joining the Eagles.
Raiche would be just the second general manager in NFL history. Susan Tose Spencer was the first, with the Eagles from 1983-85.
The Vikings have interviewed four candidates for the GM job, and are expected to conduct preliminary talks with as many as eight.