Minnesota Twins Target Field 2023 home opener postponed to Friday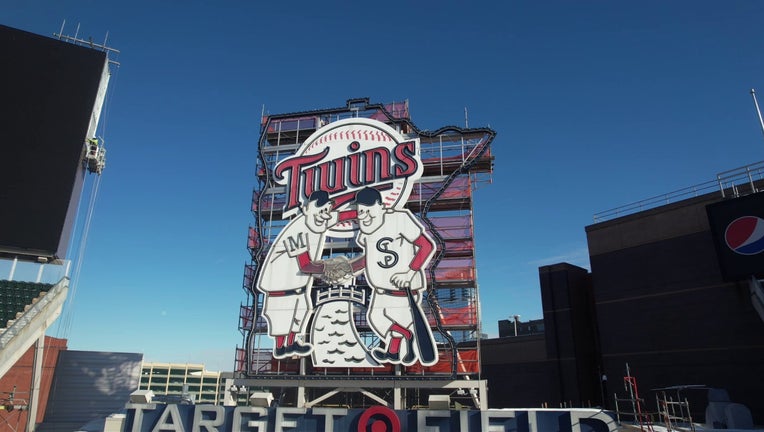 article
MINNEAPOLIS (FOX 9) - The Minnesota Twins have postponed their April 6 home opener to Friday, April 7, the team announced on Tuesday. 
The Twins were scheduled to play the Houston Astros at 3:10 p.m. Thursday at Target Field. The game has been delayed due to the weather forecast that calls for "snow and cold temperatures Wednesday night into Thursday morning," the Twins said. Thursday's high is forecasted at about 35 degrees.
Friday's forecast calls for sunshine and 50 degrees. 
Now, the game and all home opener festivities will be held Friday. It will start with Breakfast on the Plaza from 6-9 a.m., with gates opening at 1 p.m. The first pitch will be at 3:10 p.m.
Last week, the Twins announced their plans for the home opener.
The Twins will wear their new home uniform, including a tri-color batting helmet with a new TC mark. The team is also expected to wear its alternate "Twin Cities" home uniform with the Twins' heritage cream color for the first time on Sunday, April 9.
The April 7 home opener will mark the debut of new scoreboard technology at Target Field. The center field scoreboard has gotten upgrades, as has the Minnie & Paul celebration sign and there will be a new baseball medallion atop a tower in right field.
Pregame festivities include Breakfast on the Plaza from 6 a.m. to 9 a.m. Fans can drive, walk or bike on 7th Street to get a free ballpark breakfast.
The first 20,000 fans through the gates will receive a new TC hat.
Ceremonial first pitches will be thrown out by Jimmy Jam and Terry Lewis. The National Anthem will be performed by one of the stars from the Broadway musical Hamilton. Cast members will also sing "God Bless America."
To celebrate the 50th anniversary of Special Olympics Minnesota, the Buffalo Community Special Olympics will lead "Take Me Out to the Ballgame" during the seventh inning stretch.
The Twins are off to a 4-0 start after opening the season with a three-game sweep at Kansas City. They are currently in Miami and beat the Marlins 11-1 on Monday night. Kenta Maeda makes his 2023 debut on Tuesday, coming off Tommy John surgery and missing the entire 2022 season. 
On Monday, the Twins unveiled their new food and drink options for the 2023 season at Target Field.
The Twins weren't the only Minnesota baseball team to push back their home opener. The Class AAA St. Paul Saints were supposed to play Tuesday at CHS Field, but due to "Minnesota." it will be made up on Saturday, April 8, as part of a doubleheader.
The Saints' home opener is now set for Wednesday, a 6:37 p.m. first pitch at CHS Field, against the Iowa Cubs.