Timberwolves can't finish comeback in 122-113 loss to Nuggets, come home down 0-2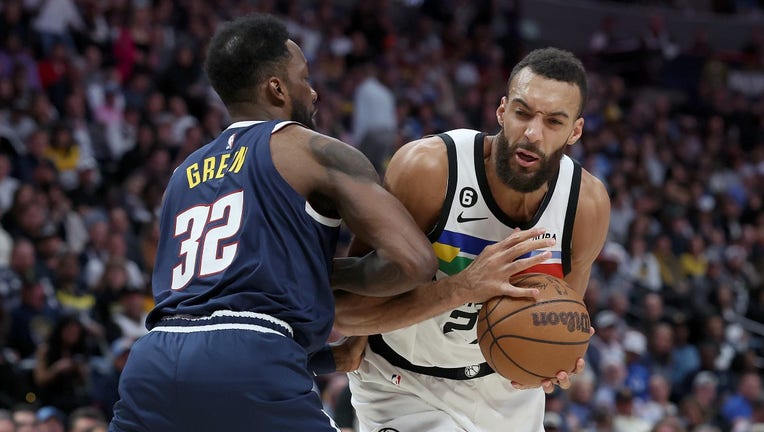 article
MINNEAPOLIS (FOX 9) - The Minnesota Timberwolves are staring an 0-2 hole in the face after a 122-113 loss to the Denver Nuggets Wednesday night, and they couldn't finish off a massive comeback.
Trailing 64-49 at the half and by as many as 21 points in the game, the Timberwolves had a lead in the fourth quarter, but couldn't stop Jamal Murray and didn't get nearly enough from Karl-Anthony Towns. Murray finished the night with 40 points, five assists and two steals, and did much of his damage in the fourth quarter.
Anthony Edwards had 41 points, four assists, three blocked shots and two steals. But for a second straight game, the Timberwolves didn't get enough from their franchise player. Towns didn't make a shot from the field in the first half, going 0-for-4, and his only two points came from the free-throw line. He also had three fouls and four turnovers in the first half.
Towns finished the night with 10 points on 3-of-12 shooting, 12 rebounds, three assists and five fouls. In two playoff games against the Nuggets, Towns has a combined 21 points on 8-of-27 shooting.
"He's gotta maybe just simplify things a little bit. Catch and shoot, catch and drive. They're all over him out there, he's got to probably play a little quicker to draw the fouls. They're definitely fouling him, they're holding him every single time the refs let him off his spot," Timberwolves coach Chris Finch said after the loss. "I've got to continue to do a better job of finding him and getting him opportunities to catch the ball in space. Not a lot of space around him right now."
Nikola Jokic nearly had a triple-double with 27 points, nine rebounds and nine assists. Aaron Gordon had 12 point and 10 rebounds, and Michael Porter Jr. added 16 points.
Rudy Gobert added 19 points and eight rebounds, and Mike Conley Jr. had 14 points and seven assists. But the Timberwolves head home 0-2, and need more from Towns Friday night at Target Center. Jokic, Murray, Porter Jr. and Gordon carried the Nuggets, and made plays when they need them the most.
"They did what they needed to do. They're a championship caliber team, they held serve on their home floor. Now we've got to go back and do the same," Finch said.