KG's poignant tribute to Flip Saunders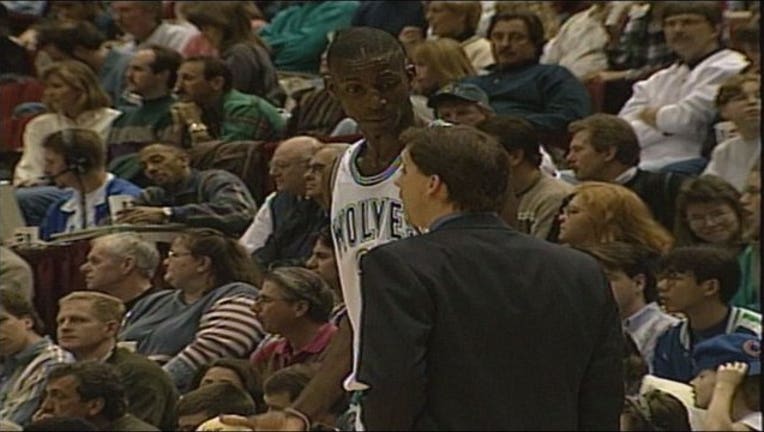 article
MINNEAPOLIS (KMSP) - In 1995, Flip Saunders welcomed No. 5 overall NBA Draft pick Kevin Garnett, fresh out of high school, to the ailing Minnesota Timberwolves who hadn't tallied more than 29 wins in a season since the birth of the organization. KG became a starter when Saunders transitioned to head coach. Saunders coached him into a franchise player and eventually, a league MVP. 

Following Saunders' death on Sunday, KG posted a poignant photo on Facebook with the caption, "Forever in my heart..."

It's unclear who took the photo, but it's one of many images and statements posted on social media by notable athletes, coaches and people Saunders touched throughout his career, including Doc Rivers, LeBron James, Stephon Marbury, Kevin Love, Ricky Rubio, Wally Szczerbiak -- and also those he spent too little time with, Tyus Jones and Karl Anthony-Towns.

The day of the 2015 NBA Draft, after talking with Saunders for a few minutes over the phone, No. 1 overall pick Towns hung up, smiled, and said, "I love him already."