Friday will be 'Sunisa Lee Day' in Minnesota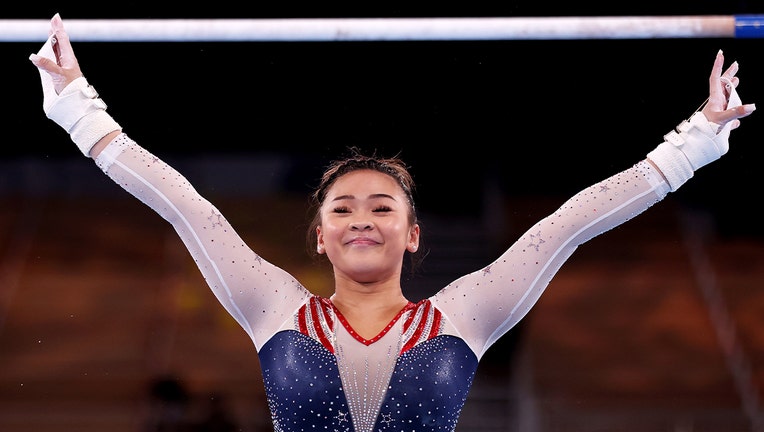 article
ST. PAUL, Minn. (FOX 9) - The state of Minnesota and the City of St. Paul will honor Olympic gymnast Suni Lee after her gold medal win on Thursday.
In a proclamation, Governor Walz says Friday, July 30, 2021 will be known as Sunisa Lee Day in the State of Minnesota.
"Suni Lee, Minnesota's own, has made our state and country proud by etching her name among the legendary USA Olympians that have won at the Summer Games," said Governor Walz. "We so proud of you, Suni. Way to bring home the gold!"
Lee, a St. Paul native, won gold in the women's artistic individual all-around event in Tokyo on Thursday.
Along with the state's proclamation, St. Paul Mayor Melvin Carter made a similar declaration for Friday in the City of St. Paul.
"For the past 12 years, Sunisa has continued to grow as a gymnast, demonstrating incredible skills, drive, and commitment leading to her competing across the country, and around the world," reads Carter's proclamation.
Praise continues for Suni Lee's gold medal win
The praise for St. Paul gymnast Sunisa Lee continued on Friday after her gold medal win during the Olympics, with everyone from her local nail salon to members of Congress joining in.
The win by Lee suddenly gave Little Luxuries Nail Lounge, a small Hmong-owned salon on West Lake Street in Minneapolis, yet another reason to take pride in the big win.
Those tiny Olympic rings on her fingertips serving as a lucky charm.
"We just wanted her to get pampered before she left," said owner Amy Vang. "So once we saw the images, we were like that's our nails!"
Mae Vang from Haus Salon has been doing Suni's hair for years including just before the Olympic spotlight. Her high praise includes Suni offering a much-needed positive reason for Minnesota to be making international headlines.
"Just as a Hmong American woman just really being able to put us back on the map in the Twin Cities in a good positive light," added Mae Vang.
But by far, other than family, Punnarith Koy knows Suni the best, coaching her at Midwest Gymnasts since she first started the sport when she was six.
"She has so much in her bag of tricks that world won't even see it what we've thrown pretty much every skill in the book at her," said Koy.
Friday, the 35W bridge will light up red white and blue in Suni's honor and in the nation's capital Senators Smith and Klobuchar took time to celebrate on the Senate floor.
"Congratulations Suni, we are all so proud of you," said Senator Smith. "Thank you for your courage. Your dedication and to all of us everywhere in this country."
As for when Suni returns to Minnesota after her last couple of events and after the closing ceremony, her dad says that the welcome home party is out of his hands. The mayor's office is already involved with anticipation there will be some way the public can help celebrate.