Gophers DT Trill Carter enters NCAA transfer portal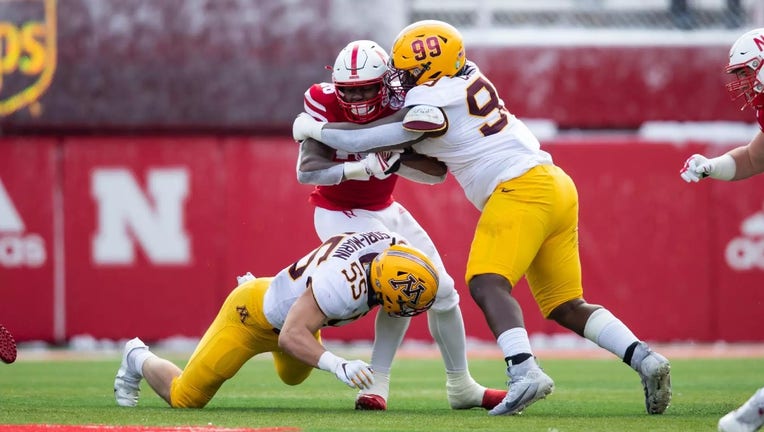 article
MINNEAPOLIS (FOX 9) - The University of Minnesota football team started spring practice this week, but the Gophers suffered a big loss along the defensive line on Friday.
Defensive tackle Trill Carter is leaving the program and entering the NCAA transfer portal. Carter, a 6-2, 300-pound tackle, was a two-year starter for the Gophers and earned All-Big Ten Honorable Mention honors in 2022.
Carter started every game last season and made 19 tackles, 10 solo and had two tackles for loss. He had 1.5 sacks, and three quarterback hits. He made 11 starts in 2021 as a sophomore and had 21 tackles, five tackles for loss and one sack.
The Georgia native has two years of eligibility remaining. He's the 10th defensive player to leave the program since the Gophers went 9-4 in 2022, which ended with a 28-20 win over Syracuse in the Pinstripe Bowl. PJ Fleck was asked earlier this week about how the transfer portal and NIL is impacting his current roster, and recruiting.
"It used to be if a kid left the program, you would ask me what happened? What's wrong with the program? There's something going on inside there. Now it's just second nature," Fleck said. "We all want guys to have better opportunities, we want them to go to the NFL. If a guy is not playing, he has the option to leave."
Carter's departure surely isn't about playing time. He was in line to be a third-year starter on the defensive line and have a big impact, literally and figuratively, on the defensive line.
The Gophers have spring practices next Tuesday, March 28 and April 4, open to the public at 5:15 p.m. before the April 22 Spring Game at Huntington Bank Stadium.