Charles Barkley, Minnesota sports fans annoyed with late playoff start times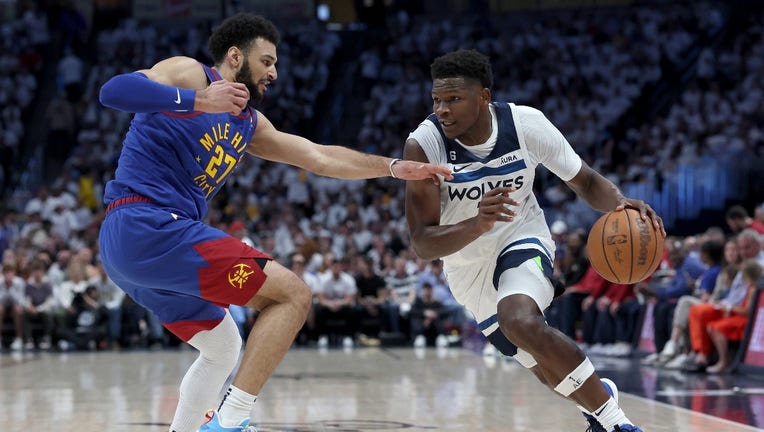 article
MINNEAPOLIS (FOX 9) - The Minnesota Timberwolves started the NBA Playoffs against the Denver Nuggets Sunday night, and there were complaints across social media about the start time before the opening tip.
The Timberwolves are down 1-0 in the series after a 109-80 loss to the Nuggets, and for at least one night, Minnesota sports fans were in agreement with Charles Barkley. The former NBA star and TNT analyst was not happy with the league's decision to start the game at 10:30 p.m. eastern time. The game didn't actually start until closer to 10:50 p.m. ET, due to the prior Phoenix Suns and L.A. Clippers game going long.
The game didn't end until shortly after 12:30 a.m., Minnesota time, and it didn't help that it was an ugly night for the Timberwolves.
"We got to have some respect for the fans at some point. It ain't fair for the people in Denver to be playing at 8:30 at night and they got to go to school tomorrow," Barkley said on TNT's pregame show.
Unfortunately, it's going to be a tough week for Minnesota sports fans who are not night owls. The Minnesota Wild open the Stanley Cup Playoffs Monday night against the Dallas Stars, with an announced puck drop time of 8:30 p.m. local time. Much like Sunday's Timberwolves' game, it'll be closer to 8:50 p.m. That means the game will finish around midnight, not factoring in overtime.
The Timberwolves and Wild will each have Game 2 Wednesday night, with the Timberwolves playing the Nuggets at 9 p.m. and the Wild starting at 8:30 p.m. It won't get any better when the Timberwolves and Wild come home later this week for Game 3.
The Timberwolves host the Nuggets at 8:30 p.m. Friday at Target Center, and the Wild and Stars face off for their Game 3 at the same time at Xcel Energy Center in St. Paul. Late night starts on Fridays aren't as tough with fans likely sleeping in on Saturday, but late starts on Sunday and Monday make for a tough start to the work week for many, especially with kids having to get up for school.
Compounding matters, the Lakers/Grizzlies and Suns/Clippers were earlier in the day for national broadcasts on Sunday.