Women veterans get their own license plate in Minnesota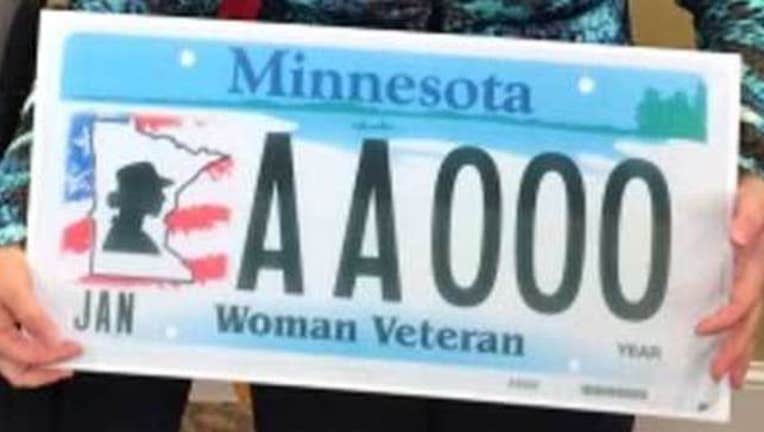 Women veterans in Minnesota can now purchase license plates that specifically honor their military service. The new plates are inscribed with the words "Woman Veteran" – "a small way Minnesota can recognize, thank and honor" female veterans, said state Sen. Alice Johnson, who authored the bill that created the plates.
Any female veteran wanting a special plate should bring her discharge papers to the DMV and request a Woman Veteran plate. The application and fees are estimated at $20 per vehicle.
The first plates were made available Friday morning. Woman veteran plates may be applied for at the DMV or by mailing an Application for Special Plates (PS2010) and appropriate fees and documents to:
Driver and Vehicle Services
445 Minnesota Street Suite 164
St. Paul, MN 55101-5164