Wisconsin abortion ban: AG Kaul sues to block 173-year-old statute
MADISON, Wis. - Wisconsin Attorney General Josh Kaul filed a lawsuit to block the state's abortion ban, which dates to 1849. 
Kaul's lawsuit offers two reasons why he thinks a judge should rule the law is unenforceable. First, he argues the state's laws after Roe v. Wade conflict with the older ban. For example, in 1985, the state banned abortions after viability. The state has also enacted post-Roe laws regulating who and how abortions can be done in the state. 
Kaul says the new supersedes the old. "Later-enacted laws impliedly repeal earlier-enacted laws where the earlier-enacted law conflicts with the later-enacted law," the lawsuit states.
His second argument is the 1849 law has not been enforced for many decades.
"Where a law has long fallen out of common usage, or where custom, as embodied in modern practice, has evolved, a long absolute and unused law may become unenforceable based on notions of fairness or reliance," Kaul's lawsuit adds.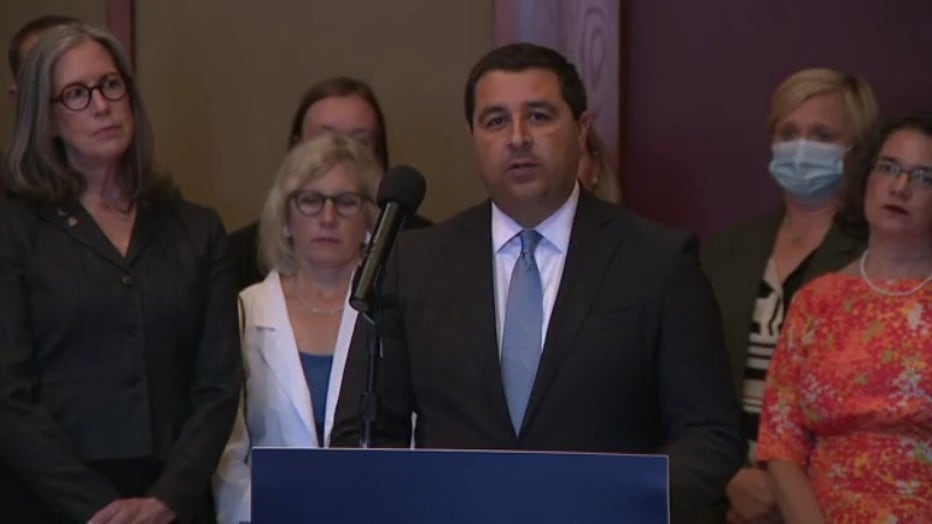 Wisconsin Attorney General Josh Kaul
"What we're talking about if this 19th-century ban is enforced, is not returning this issue to the states," Kaul said during a news conference. "We're talking about returning Wisconsin to the 19th century. This law was passed well before women had the right to vote. It was passed before the Civil War."
The state's abortion ban stayed on the books, but Roe v. Wade made that law unenforceable. 
After Roe v. Wade was overturned, Wisconsin's abortion ban from 1849 is back, but as this lawsuit shows, there are questions about whether it is still enforceable. 
"We would hope that the attorney general would do his job and enforce this law, which we hope would be effective in saving lives. But, ultimately, we are in an amazing place to defend life in Wisconsin," said Gracie Skogman, Wisconsin Right to Life. 
Abortions stopped in Wisconsin after the Supreme Court's overturning of Roe v. Wade on Friday. Days later, on Tuesday, at Turner Hall in Milwaukee, Governor Tony Evers announced he asked the attorney general to sue, in an effort to bring back abortions to the Badger State.
"I fight this with every way we can, with every power that we have, and that's what we're gonna do," said Evers. "Today, I'm announcing that we're taking this fight back to the courts."
"We expected this from the beginning, so we're not worried," Skogman said in reaction to the legal challenge. "We're excited to continue to defend life."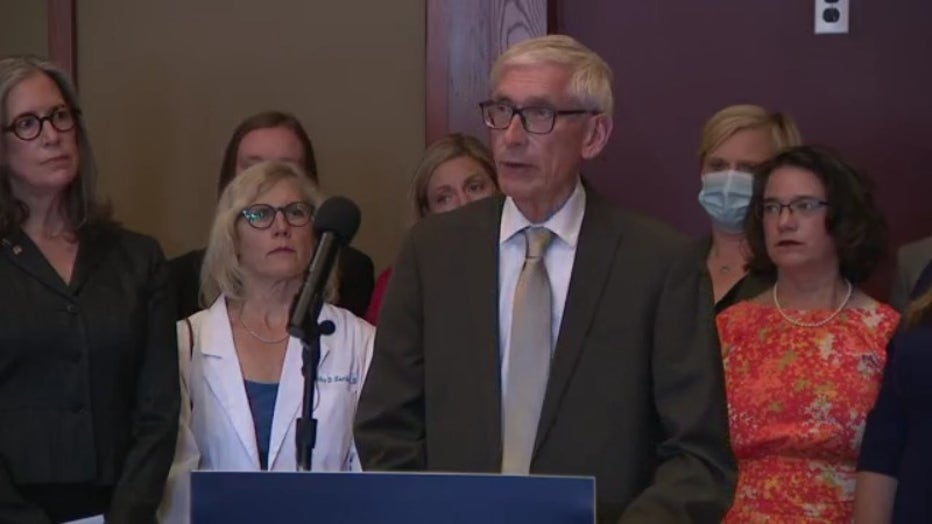 Wisconsin Gov. Tony Evers
Kaul filed his suit in Dane County court. He's challenging the state's Republican legislative leaders, since he argues state laws are in conflict.
Assembly Speaker Robin Vos criticized Kaul. 
"Once again we will do Attorney General Kaul's job and vigorously defend the law. It's sad that Evers and Kaul want to break the law instead of work with the legislature. Abortion isn't health care and for the governor and attorney general to try and use the courts to enact law is just as wrong as the original Roe v Wade decision over 50 years ago. I'm confident our courts will see through their tactics and uphold the law."
The ACLU of Wisconsin praised the lawsuit. "Last Friday, millions of Wisconsinites and others across the country watched as our nation's highest court stripped their fundamental right to abortion away from them. We are grateful that Attorney General Kaul has decided to move quickly and decisively to file this lawsuit."
While those looking to oust Evers criticized the lawsuit. "Enforcing the law on the books isn't difficult. Tony Evers' lawsuit is nothing more than a sham to continue his long-standing history of lawlessness in Wisconsin. Evers didn't enforce the law and stop the rioters when Kenosha burned. He didn't use his tools to fire out-of-control DAs who let criminals like Darrel Brooks run amok. And now he won't enforce Wisconsin law to protect the lives of unborn babies."
The governor says he'll offer clemency if people are charged under the abortion ban, which he called an "archaic law."
For now, that law has led abortion providers to stop doing them in the state, while the attorney general asks the Wisconsin courts to deem that law unenforceable.