What to do in Minnesota: 6 things to do this weekend (April 21-23)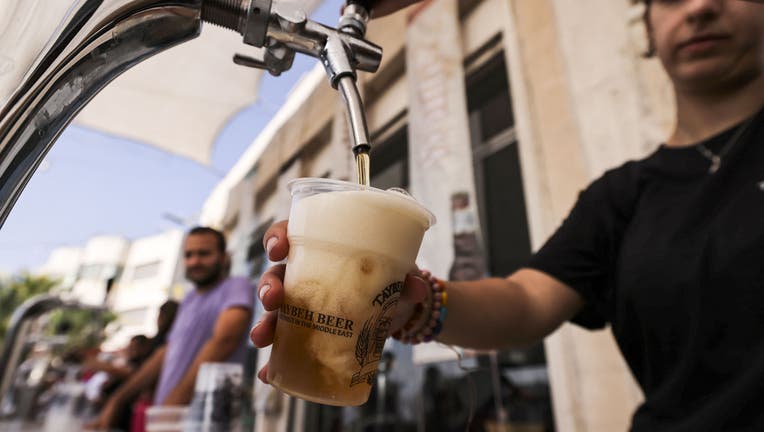 article
MINNEAPOLIS (FOX 9) - Head to a brewery party, a film festival, or listen to live music at one of the events this weekend in the Twin Cities.
Have an event you want to see featured? Email me at adelaide.vanpelt@fox.com.
Minneapolis St. Paul International Film Festival:
St. Anthony Main Theatre, Minneapolis
April 13 through April 27
General admission: $15 per person
The 42nd Minneapolis St. Paul International Film Festival returns to The Main Cinema, with additional screenings at the Capri Theater in North Minneapolis and Landmark Center in St. Paul. The festival presents more than 200 films from around the world and a selection of exciting parties, panels and filmmaker networking events and discussions.
Wabasha Brewing Company, St. Paul
April 18 through April 23
Free admission
With beer releases throughout the week, limited-release beers on tap, and a Sunday grilling event, this anniversary celebration will keep the fun going all week long.
Pryes Brewing Company, Minneapolis
April 22
Free admission
This all-ages event includes live, local music on the taproom stage and beer to celebrate the arrival of warmer weather. The taproom opens at 11 a.m.
Hippodrome Ice Arena, White Bear Lake
April 22 from 10 a.m. to 4 p.m.
Free admission
Featuring up to 120 participating exhibitors, this event is perfect for anyone considering a spring or summer home improvement project. Talk to local experts to get free tips and ideas, check out the latest home trends, and win prizes at this show.
Sundays at Landmark: BandWidth Community Band Festival:
Landmark Center, St. Paul
April 23 from noon to 6 p.m.
Free admission
Listen to marches, pop, Broadway, and jazz music performed by some of the top volunteer-based bands in Minnesota.
Island City Brewing Company, Winona
April 23 from 2:30 p.m. to 5:30 p.m.
Free admission
Anyone interested in stretching their jazz chops can join the H3O Jazz Trio at the Island City Brewing Company monthly Jazz Jam. Island City Jazz Jams happen on the third Sunday of the month from 2:30 p.m. to 5:30 p.m. outside on the patio or inside the taproom unless otherwise scheduled.