What options do the Timberwolves have when it comes to their aggravated all-star?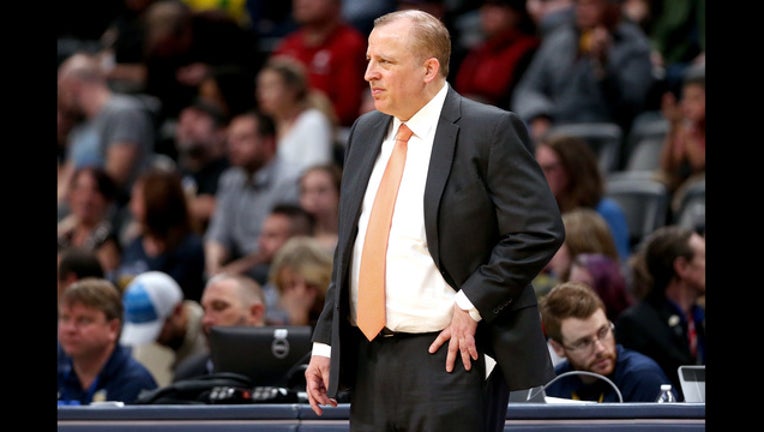 (KMSP) - Jimmy Butler has put the Timberwolves in a near impossible situation.
He returned to practice for the first time this season Wednesday and he brought the heat both on the floor and off of it.
"All my emotion came out at one time," he said in an interview with ESPN Wednesday night.
He had no issues letting the team know that it needs him in order to succeed. In that sense, Butler is correct and since he's correct, that's a problem for the Wolves.
The all-star guard wants out of Minnesota and if the Wolves oblige his request, they'll undoubtedly be a worse team on the floor without him.
If they keep him, they risk losing him for nothing if Butler opts out of his contract and signs elsewhere during the offseason. If they keep him, though, how much longer will the rest of the team tolerate him putting them on blast every day in practice?"
"I love the team that I'm on," he added in the ESPN interview. "This has nothing to do with the players that I play with."
If that's the case then what's the problem?
Money is the obvious answer. Butler recently turned down a four year, $100 million extension indicating he believes he's worth more, but how much is he really worth?
Tom Thibodeau wants to keep Butler because it gives his team the best chance to win and while that might be true, are they good enough to get past Golden State and Houston in the Western Conference?
If you believe the answer is no, then what good does it do to hold onto Jimmy then lose him for nothing in the offseason?
In wanting to keep his all-star guard, Thibodeau is wrong for the right reasons. He wants to win and win now but how much winning can exactly be done while the Warriors are still the Warriors?
And if Jimmy walks in free agency, how much does that set the franchise back in the long term?
These are the questions Timberwolves management will have to ponder.
The Timberwolves canceled practice Thursday and there are conflicting reports of whether or not a players-only meeting was held.
Whether Butler is handling the situation properly is up for debate but in this case, but Butler has all the leverage.
The outcome of Minnesota's season is in his grasp. The Wolves just have to decide if they want to take it out of his hands.