West Africans in Minnesota to lose immigration status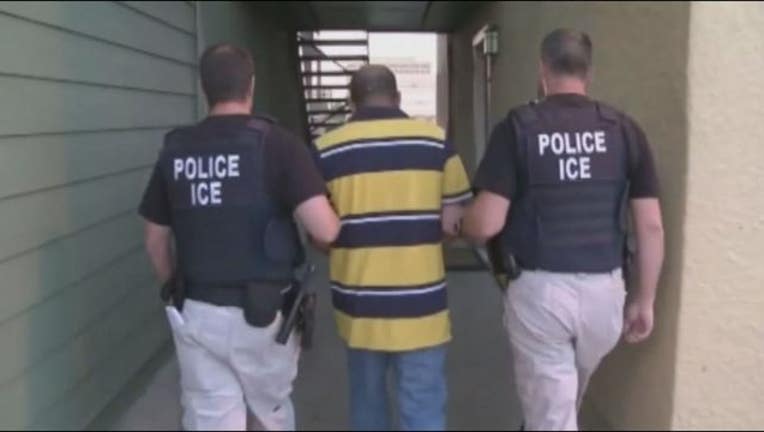 article
MINNEAPOLIS (AP) - Hundreds of people living in Minnesota are expected to lose the temporary immigration status they were given when the Ebola epidemic hit three West African countries three years ago.
The Homeland Security Department granted temporary protected status to about 5,000 West Africans in 2014, allowing residents from the most impacted countries to live and work in the U.S. legally until the outbreak was contained, Minnesota Public Radio reported.
In 2016, the countries were declared Ebola-free. The temporary immigration status was originally issued for an 18-month period, but it got two six-month extensions, with the last one ending this Sunday.
Advocates say Liberia, Guinea and Sierra Leone are still recovering from the outbreak, so it's not safe to go home yet.
But others say programs designed to be temporary should end.
African Immigrant Services executive director Abdullah Kiatamba estimated that between 200 and 500 will be affected. Officials haven't released numbers.
"Ultimately, this is heartbreaking and troubling," Kiatamba said.
Immigrant Law Center of Minnesota executive director John Keller said health care systems in the countries hit hardest by Ebola were already delicate before the outbreak.
"It's great these countries have been declared Ebola-free, but the toll that fighting Ebola took on the countries, you have to take that into effect too," he said.
Kiatamba said that more than 11,000 people died during the Ebola outbreak but that its impact goes beyond the health care system.
"The employment system, economic system, social system, health have all collapsed," he said. "Their coming to the U.S. was a very important humanitarian step, and I think the reason for their coming has totally not been eliminated."
Kiatamba said his agency and other groups in the community are creating a support system for people who face the deadline to seek permanent legal status in the U.S. or leave the country.