Washburn High School stabbing, shooting: 2 teenagers charged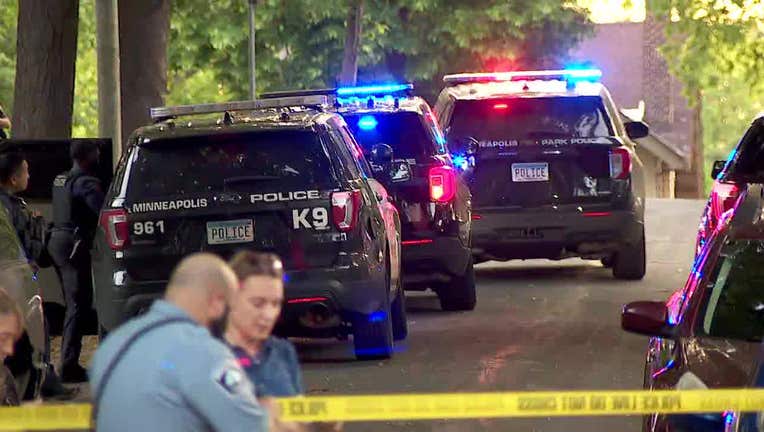 article
MINNEAPOLIS (FOX 9) - Two teenagers face felony charges in connection to the disturbance at Washburn High School during Somali Culture night. 
A 17-year-old boy from St. Cloud was charged with second-degree assault with a dangerous weapon for the stabbing, and a 16-year-old boy from Minneapolis was charged with being a minor in possession of a firearm. 
According to court records, Minneapolis police responded to a reported stabbing on May 25 inside the auditorium at Washburn High School. The victim told police a fight broke out between two people behind him in the auditorium, and one pulled out a knife and stabbed him in the back. 
The victim told police the teenager swung the knife around and thought he stabbed other people, charges state. The victim said he was not involved in the fight and didn't know why he was stabbed. He was transported to the hospital with non-life-threatening injuries. 
While officers were helping clear the school, individuals pointed out suspects believed to be involved in the fight. The 16-year-old fled and allegedly fired a handgun three times. Police located him nearby in the neighborhood and recovered the firearm. 
Authorities located the 17-year-old and found a knife in his left pocket. Police said he had a black eye and claimed he pulled out the knife to "defend himself" after people in the school started fighting with his friend and multiple others joined and attacked him, according to charges. 
A video of the attack was posted on Twitter and shows a school staff member attempting to stop the 17-year-old from attacking others, charges said. Police added he was wearing the same clothes in the video as when he was arrested. 
Both teenagers were charged in juvenile court.