Warm January creates weak ice conditions in Minnesota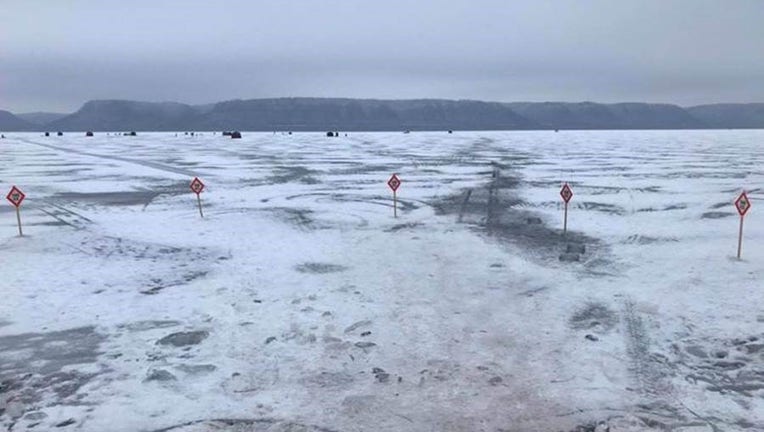 article
(FOX 9) - Tuesday was the sixth day of the month where the high temperature in the Twin Cities metro was warmer than the freezing level and we are heading for more warm days, leading experts to urge caution as Minnesotans head out onto the ice.
"Slow down, tiger," said FOX 9 Chief Meteorologist Ian Leonard. "This has not been a typical January."
This month has been warm. Despite what the calendar says, the month means nothing to mother nature.
"So, it's been kind of cold. It's been cold enough that the snow is sticking around and the ice is on my sidewalk. That is not the kind of cold that makes, creates and prolongs lake ice," Leonard added.
It's the sunshine and the temperatures that hover near or above freezing that make a dangerous combination.
"That is the combination that begins to fracture and weaken even the thickest ice," Leonard said. "Lake ice is not build in one big ice cube, it's built in layers, and in those layers is where we see the structural integrity begins to slip."
Some of the stronger ice is black or clear ice, like Minnesotans saw in the northern part of the state in December. When the clarity of the ice goes, so does the strength.
"Then suddenly you look down through that ice and then you think, 'Hmmm, I can't see the lake anymore. It's kind of white.' That should let you know that particular stretch, no matter how thick it is, it's gone through freeze cycles."
It's not just a central and southern Minnesota problem, either. The Beltrami County Sheriff's Office said one person drowned in Lake Irving Sunday after driving onto unstable ice.
"You start looking at the northern lakes with break-through, you have to think, well, metro, and even further south, we are not safe," Leonard said.
The message from experts is to think twice and always check ice thickness when you recreate.