Uber now available for teenagers in the Twin Cities
MINNEAPOLIS (FOX 9) - Teenagers looking for a ride from Uber are now able to get one in the Twin Cities.
Starting this week, Uber has launched a new feature in the Twin Cities area designed to help parents transport underage riders ages 13-17. The rides will require parental supervision, and will have other key safety features built into the platform, Uber says.
"Teen accounts are built with transparency in mind so that there are no surprises for parents, teens, or drivers," Mariana Esteves, Uber Product Manager said in a statement. "Whether their teen is getting a ride to an internship or heading home after soccer practice, parents will receive real-time notifications and can follow along with live trip tracking every step of the way. We're committed to helping keep teens safe and getting families moving." 
Through a family profile within the app, a parent or guardian can invite their teen to create an account. The user will then receive a link to create their own teen account, with a mandatory onboarding process. Once completed, the teen riders will be able to request their own trips.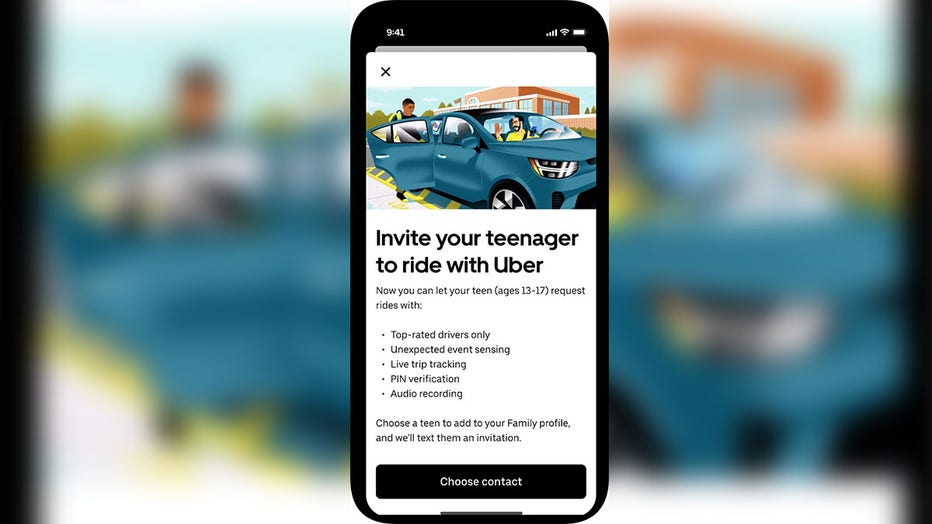 Looking to get your kids a ride home? Teenagers looking for a ride through Uber can now create a specialized account through a family profile approved by their parents.
Uber says to help keep parents informed, they will receive real-time updates whenever their teen requests a ride, including the driver's name and vehicle information. They will also have the ability to follow the trip's progress live in their own app.
As an additional safety measure, before a teen gets in the car, they'll be prompted to give their driver a unique PIN that the driver will also be required to enter before a ride begins.
Sensors and GPS data will also detect if the ride goes off course, stops unexpectedly, or ends early, according to an Uber press release.
Parents and guardians can contact their teen's driver at any time during a trip, as well as Uber's safety line.