Tyre Nichols: St. Paul Mayor Melvin Carter, Mpls Commissioner Alexander join response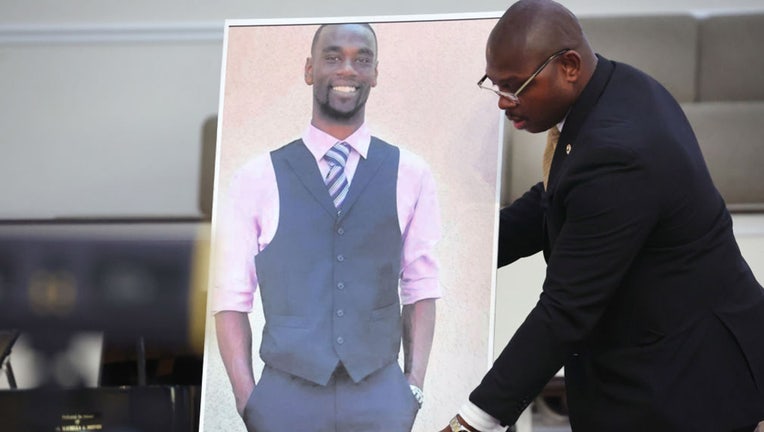 article
MINNEAPOLIS (FOX 9) - St. Paul Mayor Melvin Carter, whose father was a police officer, was one of the first public officials in the Twin Cities metro to respond to the release of the video showing five former Memphis police officers beating Tyre Nichols, who died three days later.
He wrote that the officers in the video, "haven't only betrayed trust in Memphis, they've undermined the credibility and work of every law enforcement agency," he wrote in a Tweet on Friday evening.
All five officers were indicted by a grand jury and charged with murder. They have been fired from the Memphis Police Department. Nichol's family has asked for protests to be peaceful. 
Carter urged people to express their outrage "constructively" at the local, state and national levels so that "the states that allow this recurring nightmare can be dismantled."
Minneapolis Office of Community Safety Commissioner Cedric L. Alexander issued a statement, calling the beating a "heinous and barbaric act" that is an "embarrassment" to first responders.  He also asked for any protests to remain peaceful. 
"But like the Nichols family, who I have in my thoughts and my prayers, I ask for civility. We must safeguard against a repeat of the past, from which we are only beginning to heal," he wrote. 
Minneapolis Mayor Jacob Fry added his own statement later in the evening. 
Hennepin County Attorney Mary Moriarty joined the public response, writing that "her thoughts Tyre Nichols' family and loved ones," and that she "couldn't help" but think of recent police brutality cases in Minnesota — George Floyd, Jaleel Stallings and Daunte Wright.   
She praised the official response so far.
"I'm encouraged by the swift response of the Memphis Police Department and the district attorney to start the legal process and hold the officers accountable," she wrote.