Trash fire in garbage truck likely caused by improperly disposed pool chemicals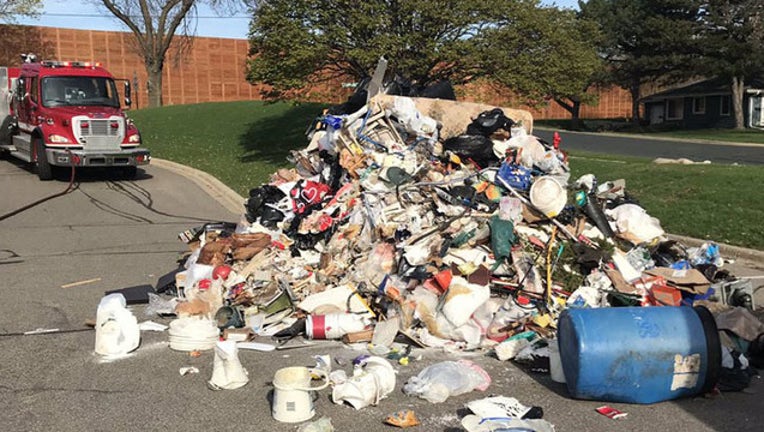 article
BLOOMINGTON, Minn. (FOX 9) - A chemical fire in a garbage truck led to a pile of hot trash being dumped onto a Bloomington, Minnesota street Friday morning, according to the Bloomington Fire Department.
Firefighters responded to W 92nd Street and Fremont Avenue South where a garbage truck's trash load had caught on fire. A photo posted by the fire department on Twitter shows the trash pile was dumped in the street following the fire.
Firefighters later learned a chemical reaction from illegal dumping caused the burn. Officials believe improperly disposed swimming pool chemicals are to blame.
The garbage load is no longer "off-gassing" and there is no runoff from the trash pile.
A chemical cleanup contracter responded to the scene.